Regular price
49.98
Sale price
39.99
Unit price
per
Sale
Sold out
Tummy Time & Motor Skills Development Toy
❤️ Perfect for Tummy Time
❤️ Develops & Stengthens Neck Muscles
❤️ Develops Motor Skills & Cognitive Function
Free Worldwide Shipping

We offer free worldwide tracked shipping for any order!
Our Guarantee

If you're not 100% satisfied within the first 30 days, just send it back to us and we'll give you a full refund.
Shipping Information

We make every effort to process and ship your order within 1-5 business days.

Delivery times may vary depending on your location, but most orders will arrive within 7-14 business days after processing
Features:
Endless Entertainment - The best toy for babies and children! A fun, entertaining way to make life more exciting for your little one! The Smart Crawling Crab is bound to put a smile on their face every time. Can your child catch our Smart Crawling Crab?
Get Your Child Moving - The perfect way to make playtime more active and healthy. Great to improve their visual tracking skills, body coordination, and strength.
The Perfect Gift - This Smart Crawling Crab is the perfect gift for children. Whether it's for your own child, grandchild, nephew, or friend it makes the perfect gift for creating joyful, fun memories. We're so sure your loved one will be 100% satisfied, we are offering a 30 Day Money Back Guarantee. No questions asked.
Eco-Friendly & Safe to play - Made of eco-friendly material. The edges are smooth and free of burrs.
View full details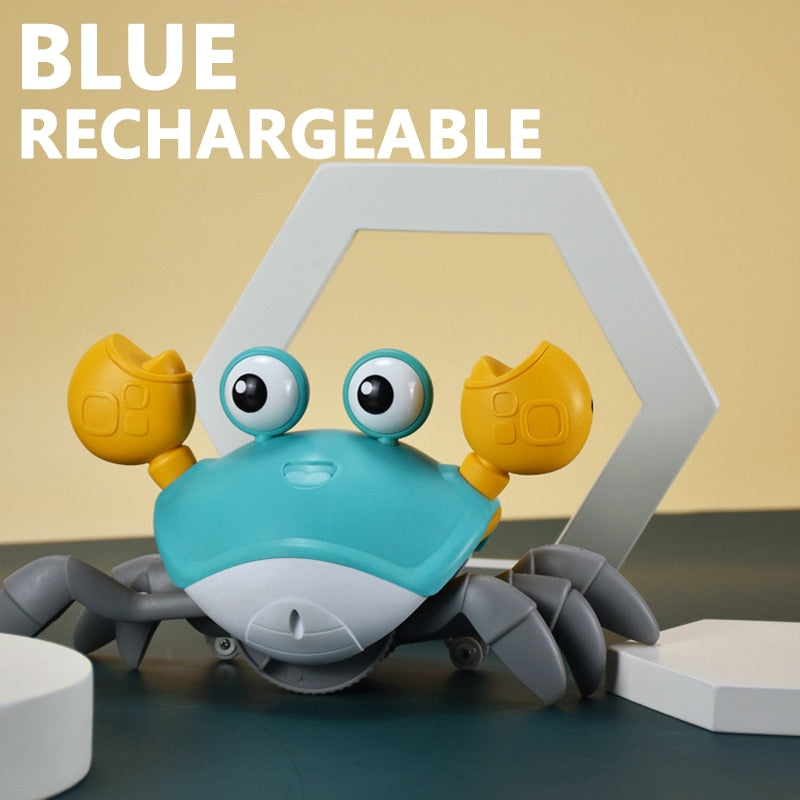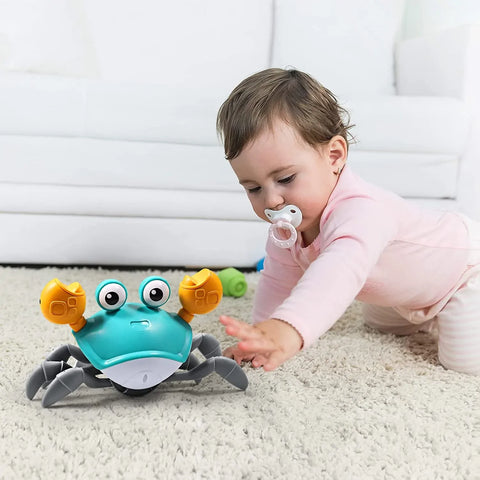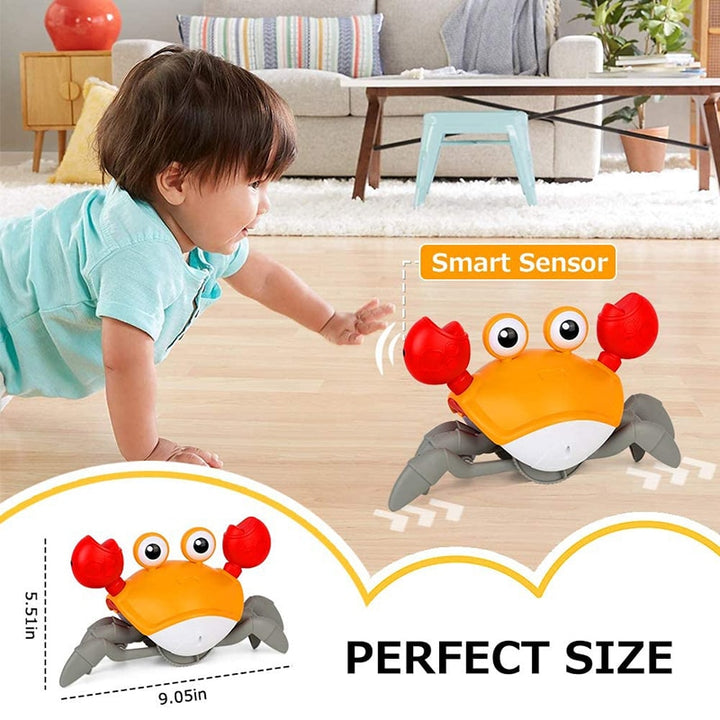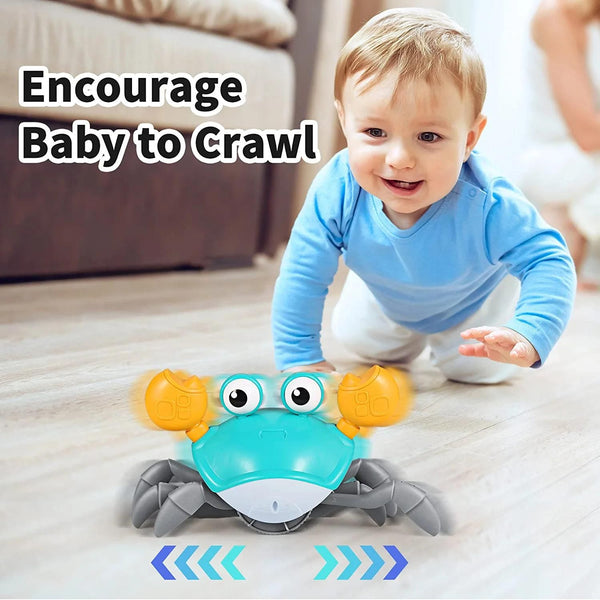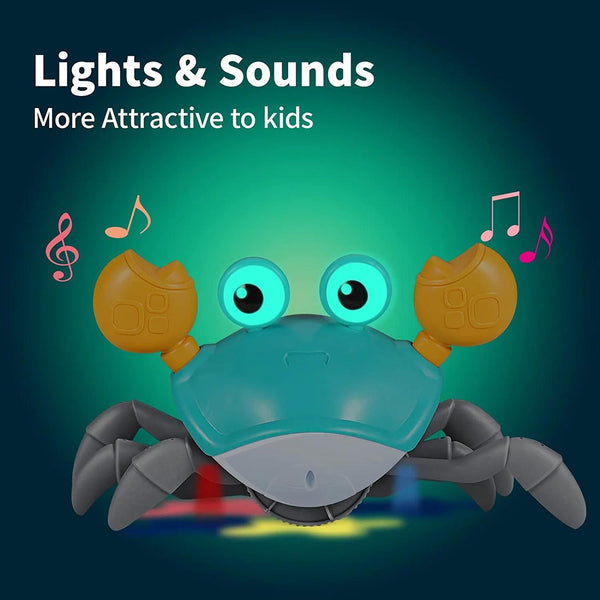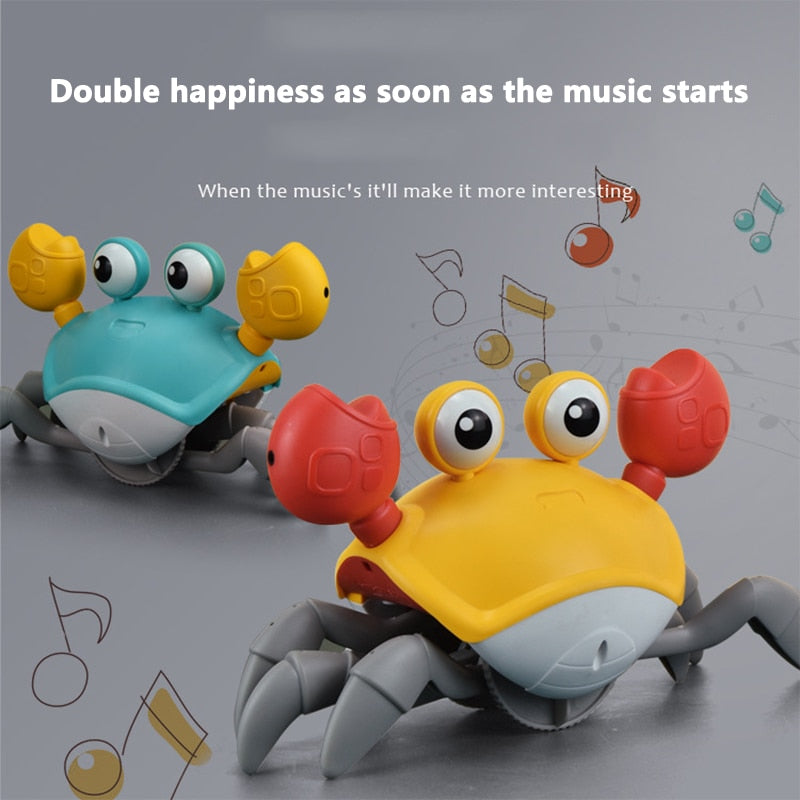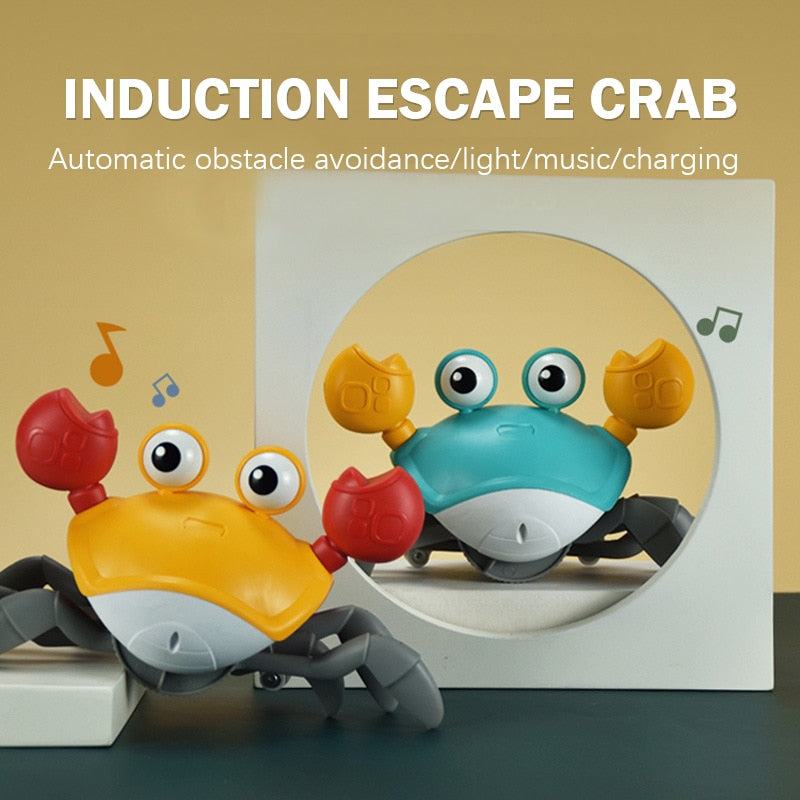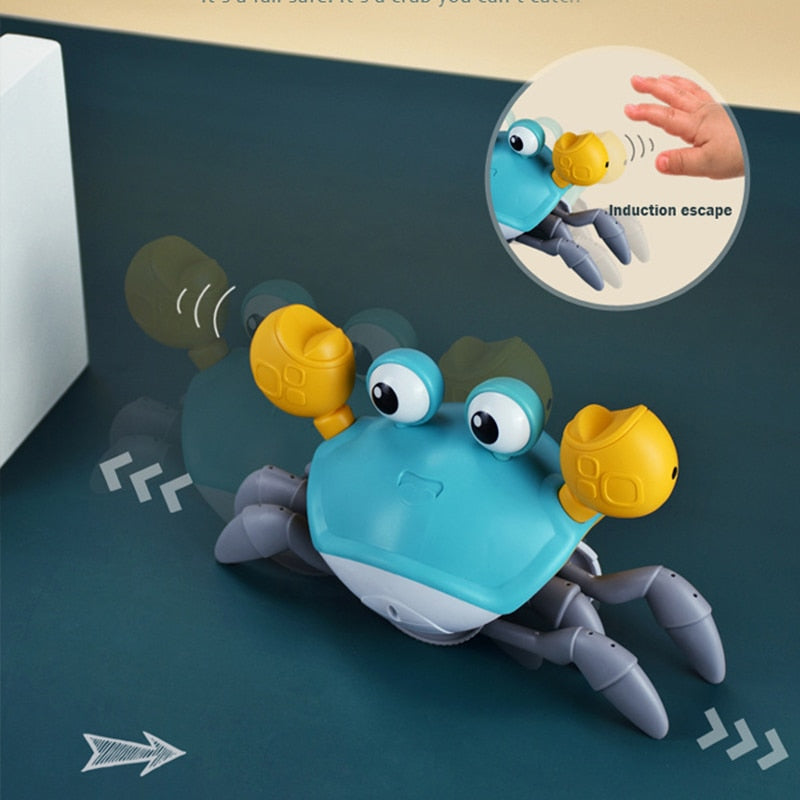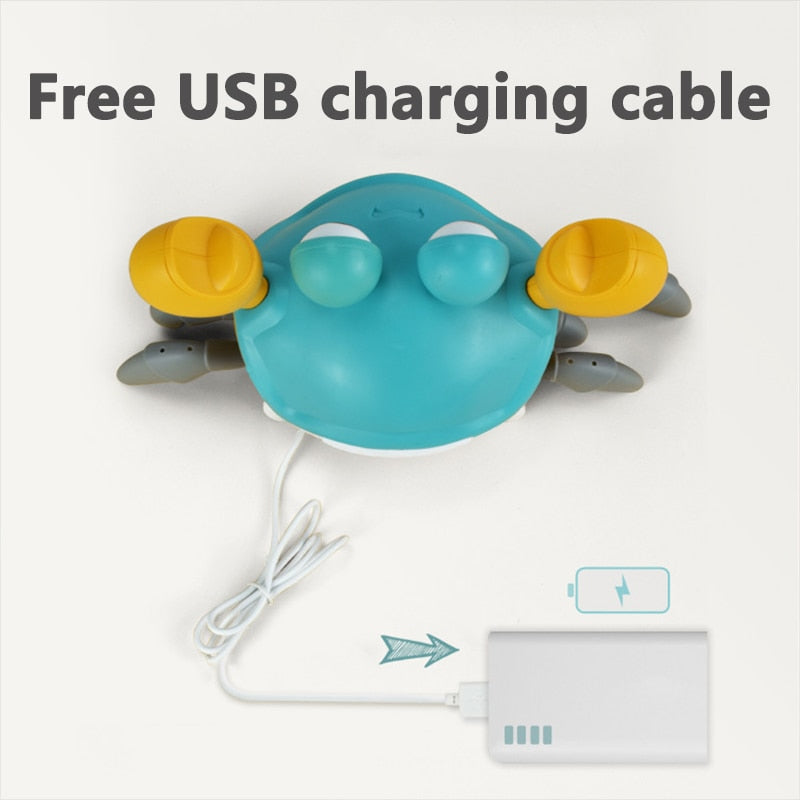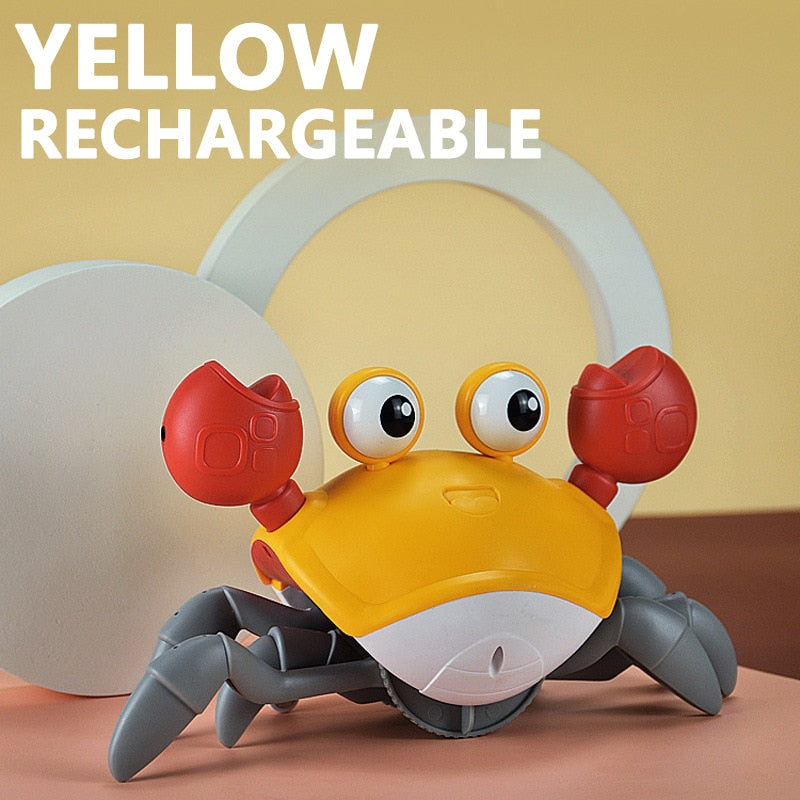 ⭐⭐⭐⭐⭐

"I have to share with you the most amazing invention ever! My doctor suggested a toy for my baby to use during tummy time because he used to cry a lot on his stomach. But now, my baby absolutely adores tummy time thanks to this toy. I'm so grateful for this recommendation. And I have to admit, I love the toy just as much as my little one does!"

- Emily, Los Angeles
ENCOURAGES TUMMY TIME & CRAWLING!
The Smart Crawling Crab is not only the perfect solution for tummy time but it also encourages your little one to crawl! Not only will this toy provide so much joy but it also exercises their hand-eye coordination & further develops their motor skills.
Why People Love Our Product
Dreamy Crawling Encouragement

It makes Tummy Time a dream & encourages your little one to crawl

Proven Motor Development

It is proven to develop motor skills & hand-eye coordination.

Ultimate Baby Joy

It will keep your baby entertained for hours & provide more joy than any other baby toy. See for yourself!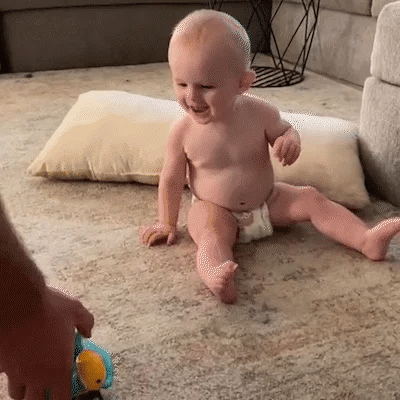 HOW DOES IT WORK?
With its built-in infrared sensors, this toy can automatically sense obstacles and escape whenever they come close to one. The cheerful music & beautiful lights make it so appealing to infants & toddlers making it the perfect baby toy!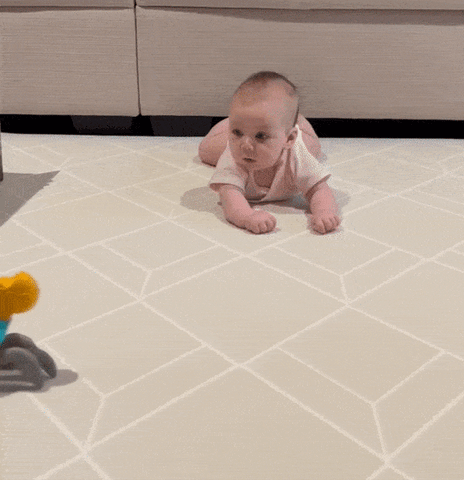 IMPROVES FINE MOTOR SKILLS!
The Smart Crawling Crab improves fine motor skills by enhancing hand-eye coordination and encouraging the use of different muscles in your baby's hands. This makes it a valuable addition to your baby's toy collection and an excellent investment in their development.
30-Day Happiness Guarantee
If you're not 100% satisfied within the first 30 days, just send it back to us and we'll give you a full refund.
Questions From Our Customers
Does The Smart Crawling Crab work on carpet?

Yes it does! The Smart Crawling Crab works on all floor surfaces including wooden floorboard, tiles, vinyl, and more.
Is the Smart Crawling Crab USB rechargeable?

Yes, the Smart Crawling Crab is USB rechargeable & comes with a charging chord in every purchase.
Is the Smart Crawling Crab safe for my little one to play with?

Yes, safety is our top priority, and the Smart Crawling Crab has been designed to meet all safety requirements. The product is made from non-toxic materials and has no sharp edges or small parts that could pose a choking hazard. Additionally, the crab has been thoroughly tested for safety and durability, ensuring your baby can enjoy playing with it without any worries.
What is the recommended age?

For most of our toys, the recommended age is 3 years and up. However, under the supervision of a responsible adult, our toys can be used by children of any age.

We takes no responsibility for the misuse of our toys, please supervise your child at all times while using our toys.
What happens if my baby doesn't like the crawling crab?

If for any reason your baby doesn't love the Smart Crawling Crab, (or you as the parent lol) message our support team at cs@sallyeshop.com and they arrange a refund for you immediately.
How long does shipping take?

Shipping typically takes 7-14 business days.
excelent toy for babys, I recommend.
The crab is loud, as soon as the shipment arrived faster than expected. Thank you very much