Regular price
65.70 USD
Sale price
45.99 USD
Unit price
per
Sale
Sold out
456 visitors currently looking at this product
It's been recommended by 8.89K people on Facebook, Twitter and Instagram
Only 376 items left in stock
Free Worldwide Shipping

We offer free worldwide tracked shipping for any order!
Money Back Guarantee

If you're not 100% satisfied within the first 30 days, just send it back to us and we'll give you a full refund.
Shipping Information

We make every effort to process and ship your order within 1-2 business days.

Delivery times may vary depending on your location, but most orders will arrive within 7-14 business days after processing
Fashionable sunglasses to wear all day long
See clearly day and night with only this pair of sunglasses
Our Fashion Oversized Chameleon Photochromic Polarized Sunglasses have an ultra-photochromic coating that transitions to become dark when it gets light outside and translucent when it gets dark. As a result, you can wear it all day without having to return to your usual glasses in the evening or when it becomes gloomy.
Protect your eyes from UV damage
Our glasses feature UV400 polarized protective lenses that shield your eyes from the sun's dangerous UVA, UVB, and UVC rays. This not only improves the vision, but it also prevents distorted vision, eye pressure, and possible eye injury.
These glasses make you see things clearly and easier by protecting your eyes from the harsh light of the sun. So you don't have to focus on intuition or guesswork, but just on simply seeing anything in front of you.
Fashionable, Comfortable, and Durable
The Fashion Oversized Chameleon Photochromic Polarized Sunglasses have a fashionable look and a comfortable nose bracket that rests light and securely on the face. The hinge is made with metal for stronger and durable connection, smoother openning and closing. Moreover, it is only weight 24 gram.
These sunglasses, which come in 4 different colored frame/lens types, are chic, and go well with all of your outfits.
Why This Sunglasses is for you
Lightweight - Only 24g
Comfortable & Durable - Comfortable nose bracket and strong metal hinge setting
UV 400 Protection - The sunglasses block all three ranges of ultraviolet radiation: UVA, UVB, and UVC rays
Photochromic Polarized lenses - The lenses eliminate 99% of irritating reflections and glare caused by light reflected from surfaces such as water, road, sand, or snow
The photochromic lenses are dark in bright sunlight, but clear in low ambient light conditions
Product Specifications
Products at a glance
Package Includes
1 x Glasses Package Box
1 x Sunglasses
1 x Glasses Case
1 x Glasses Cloth
1 x Glasses Bag
1 x Test Card
View full details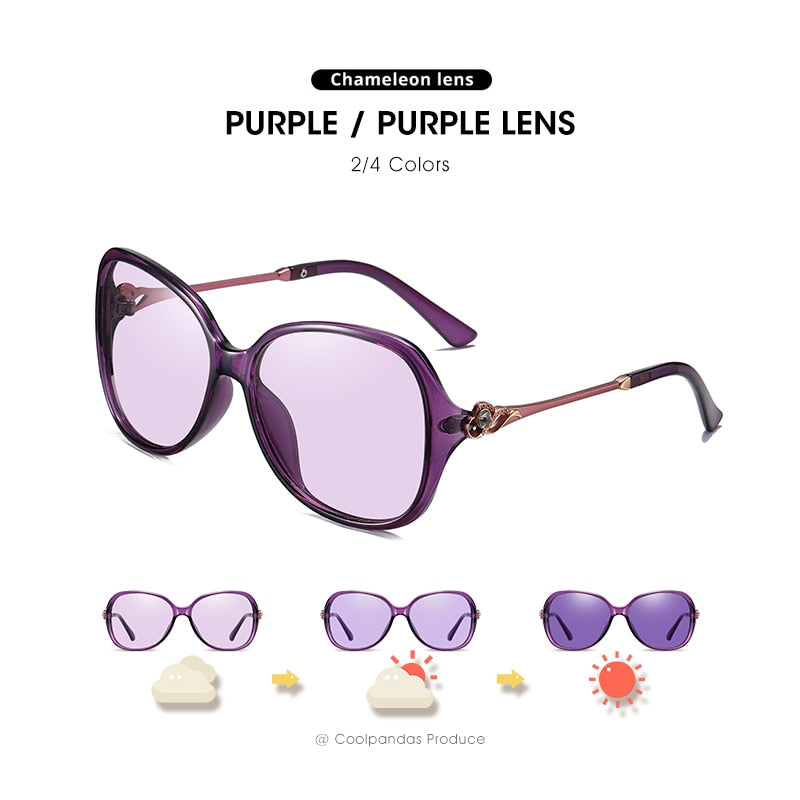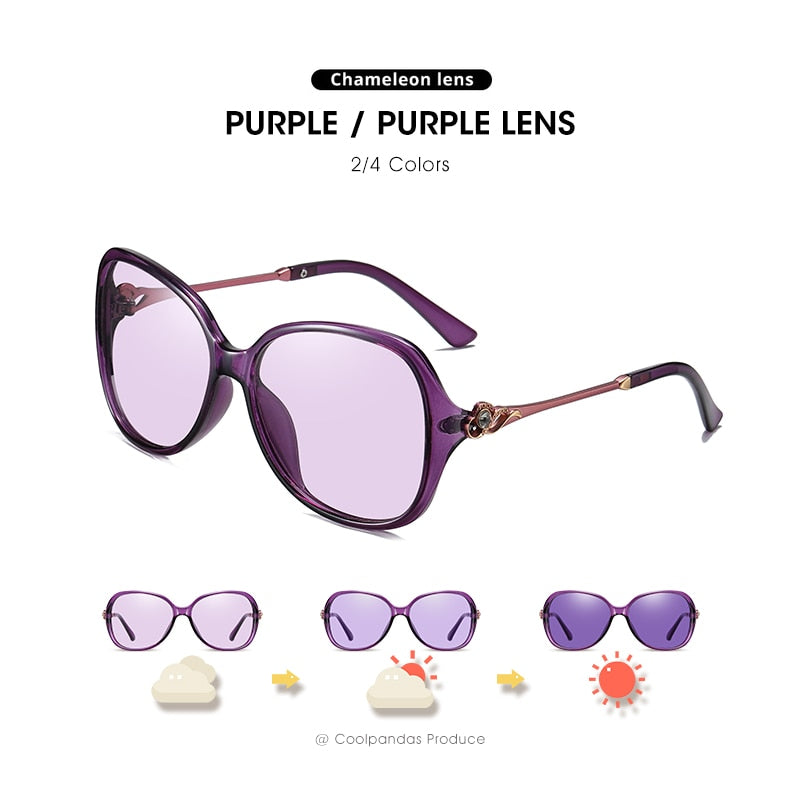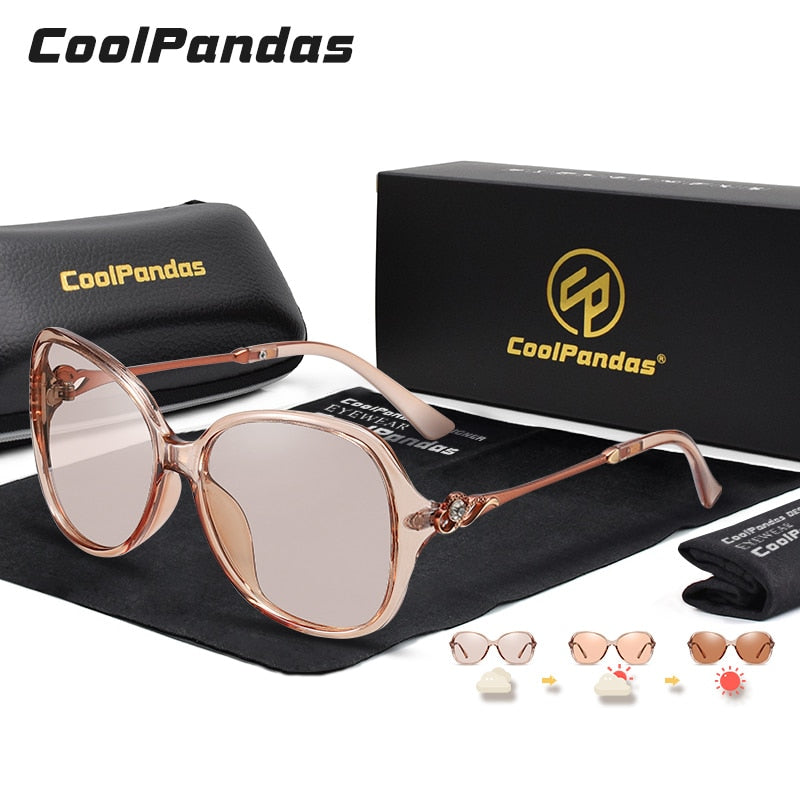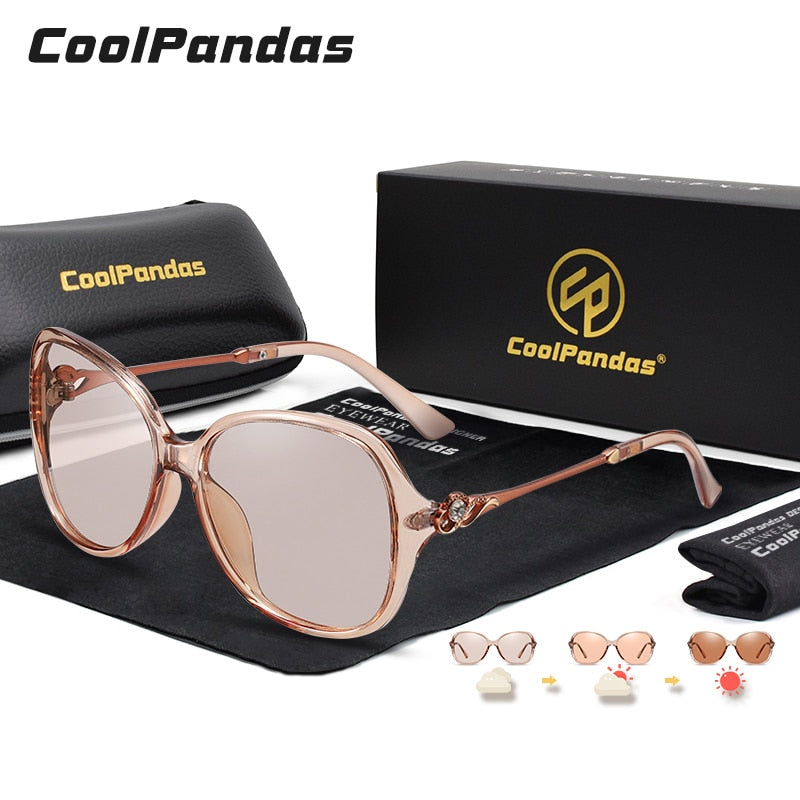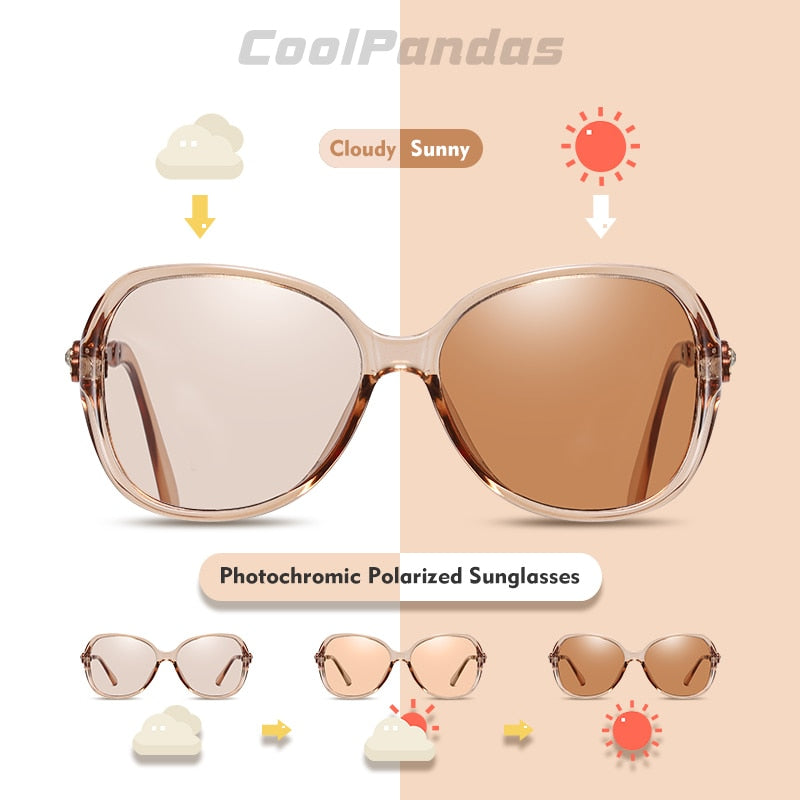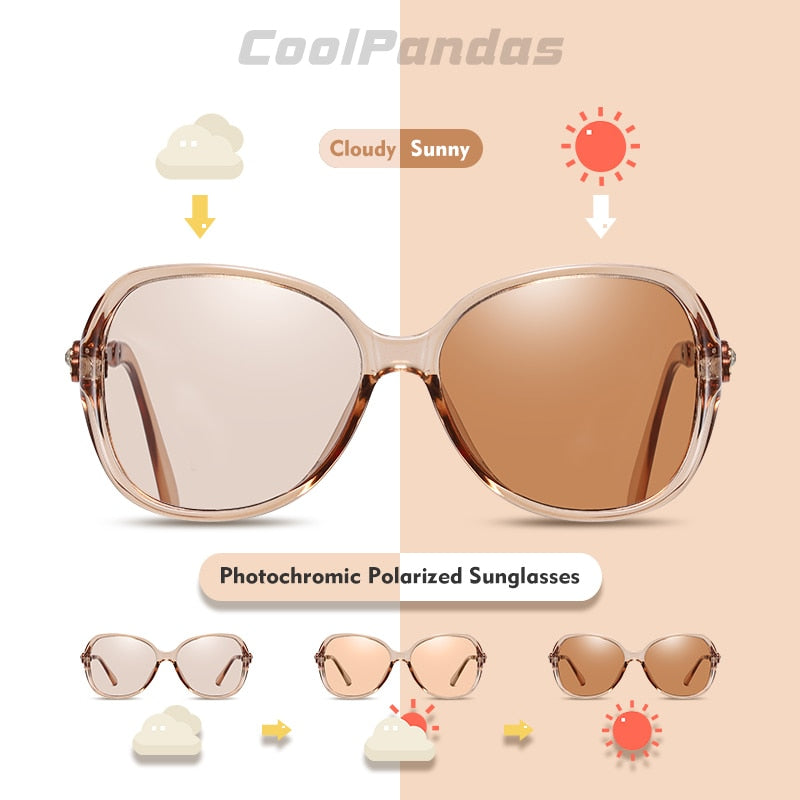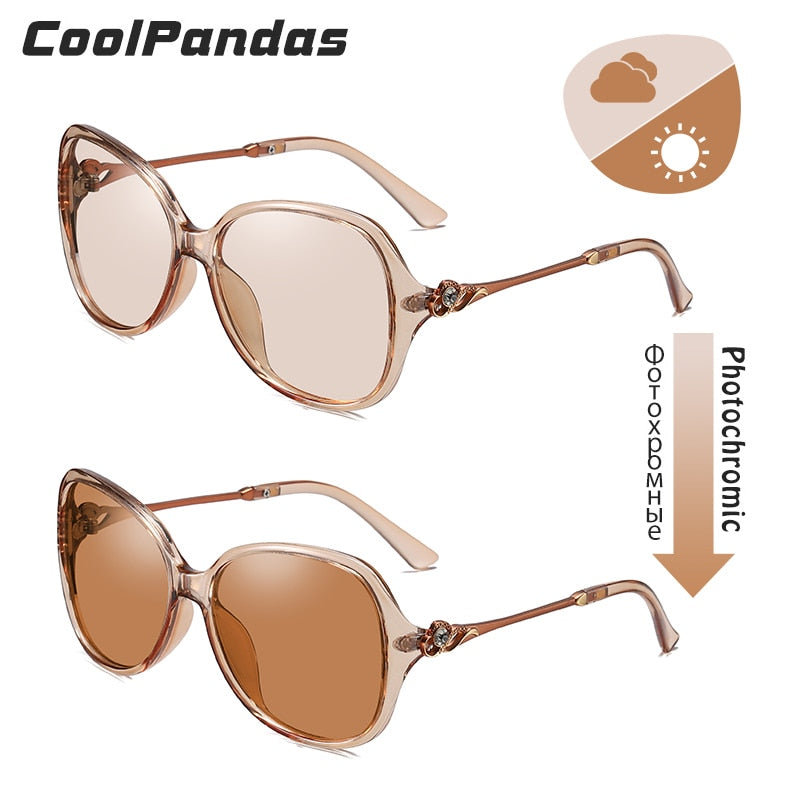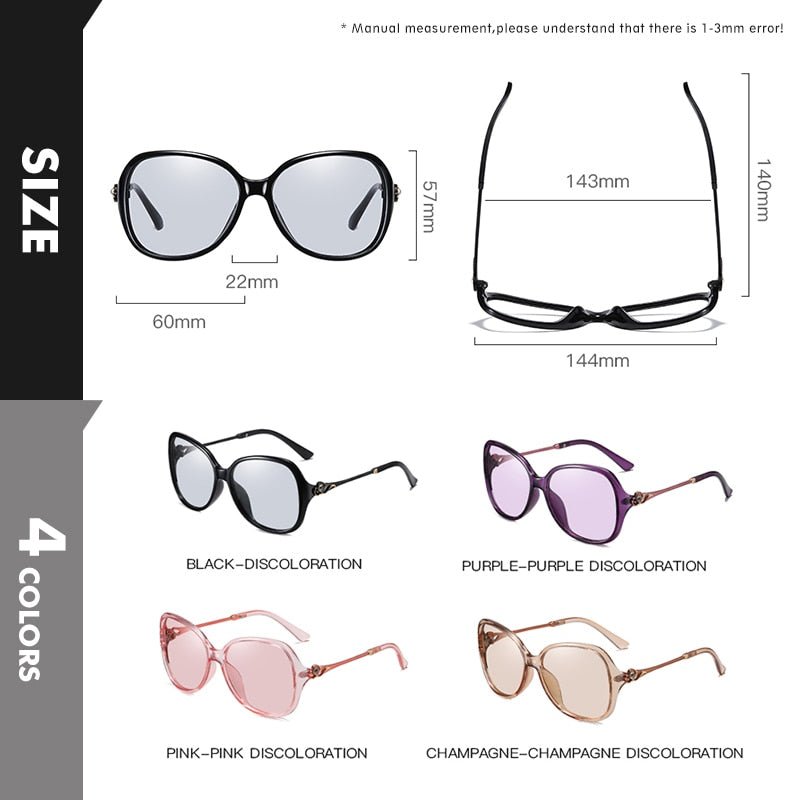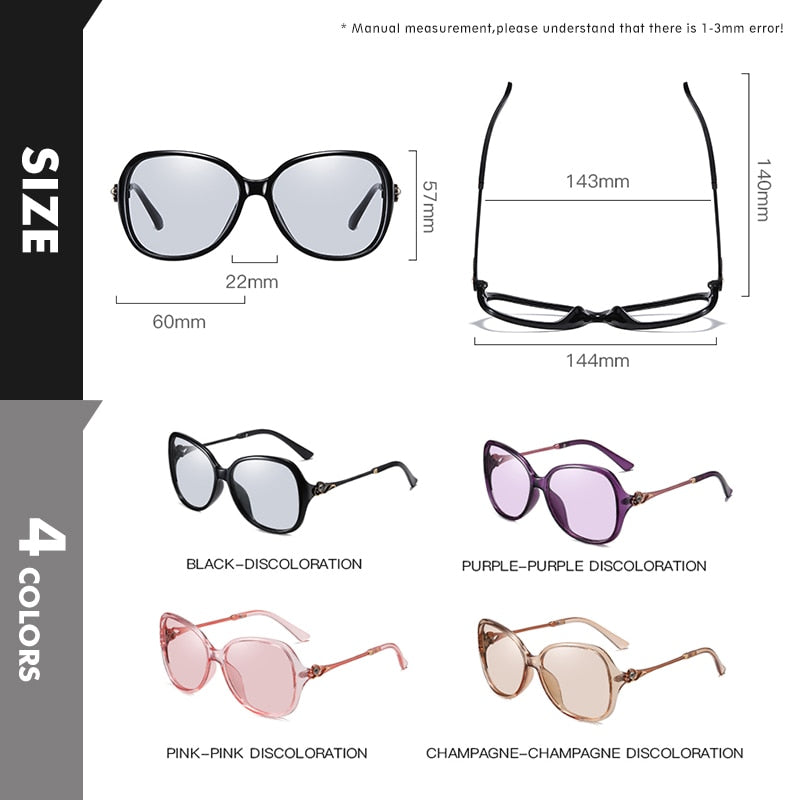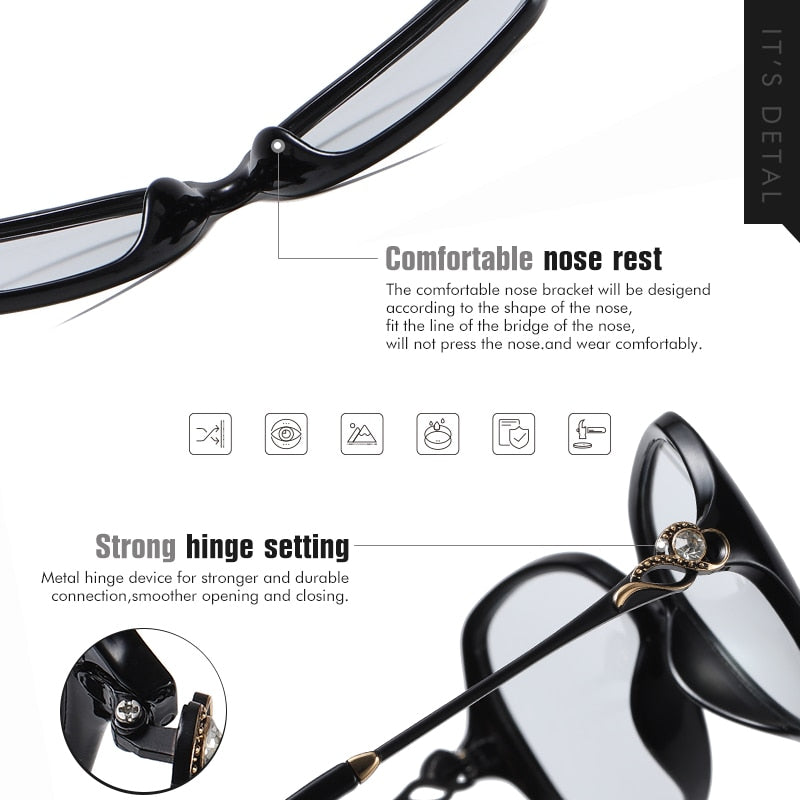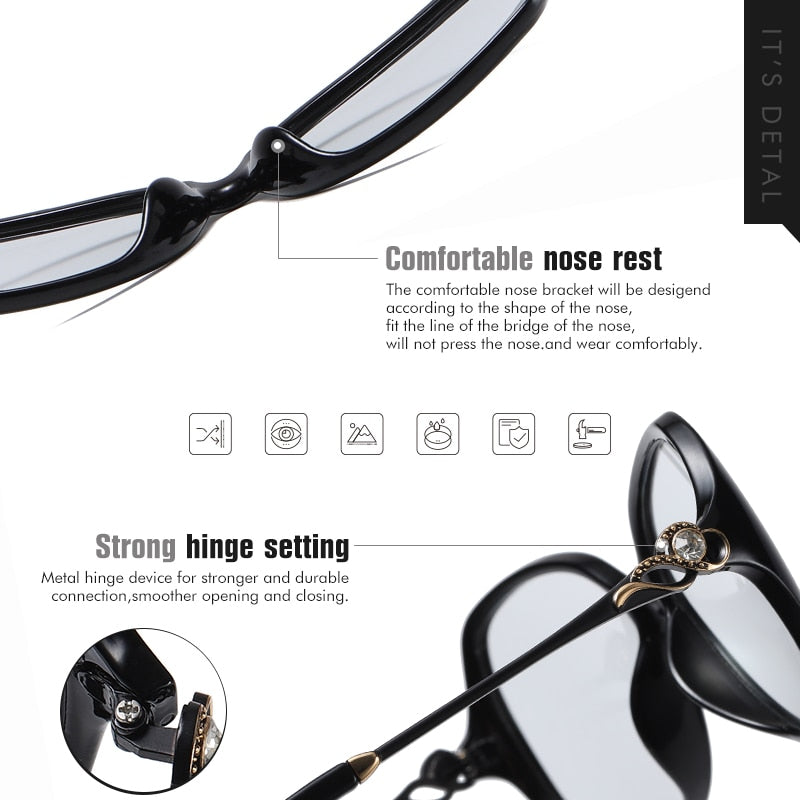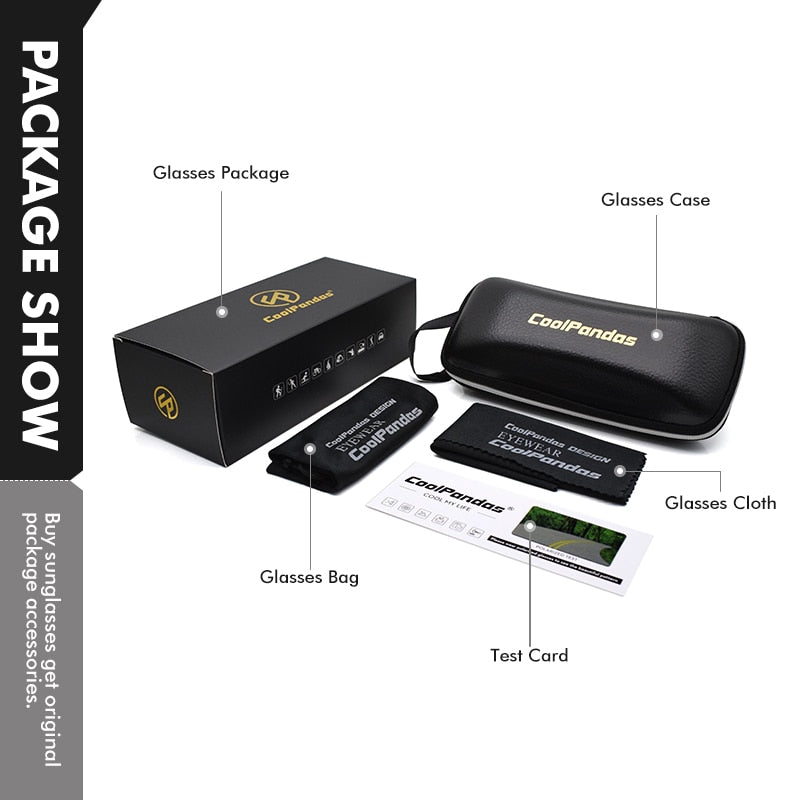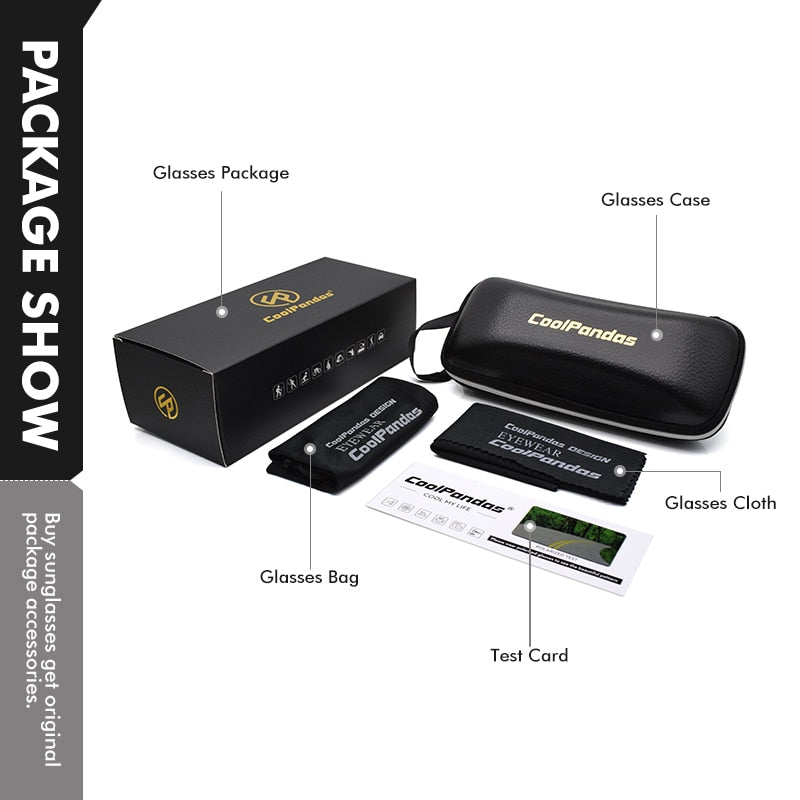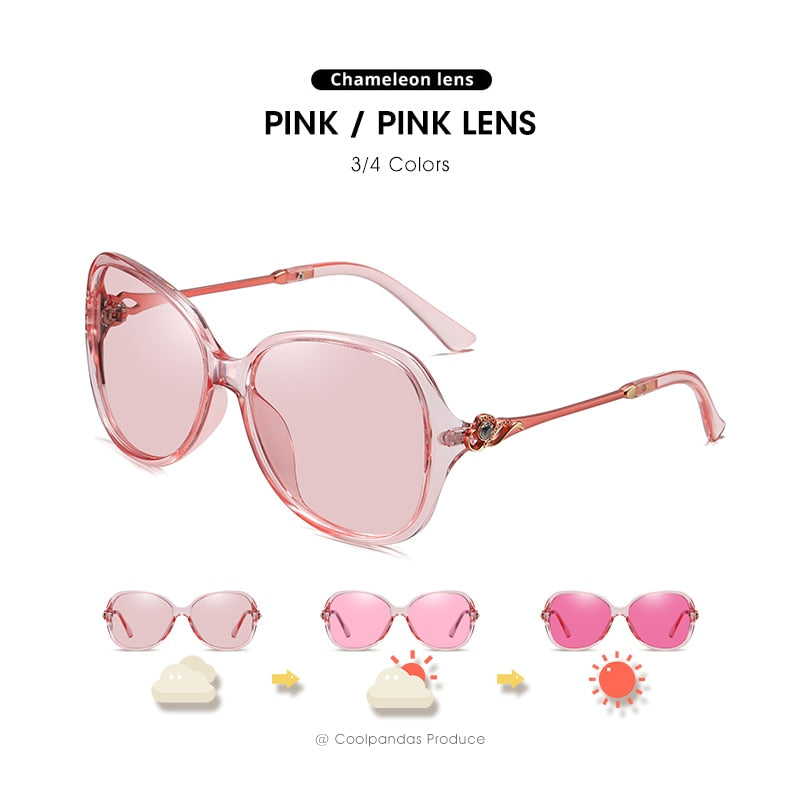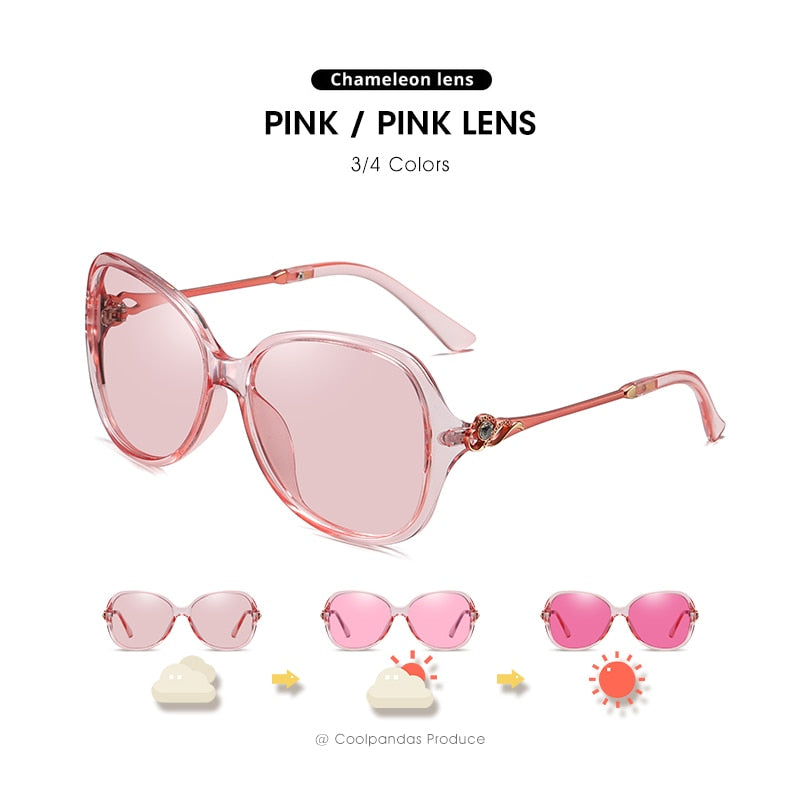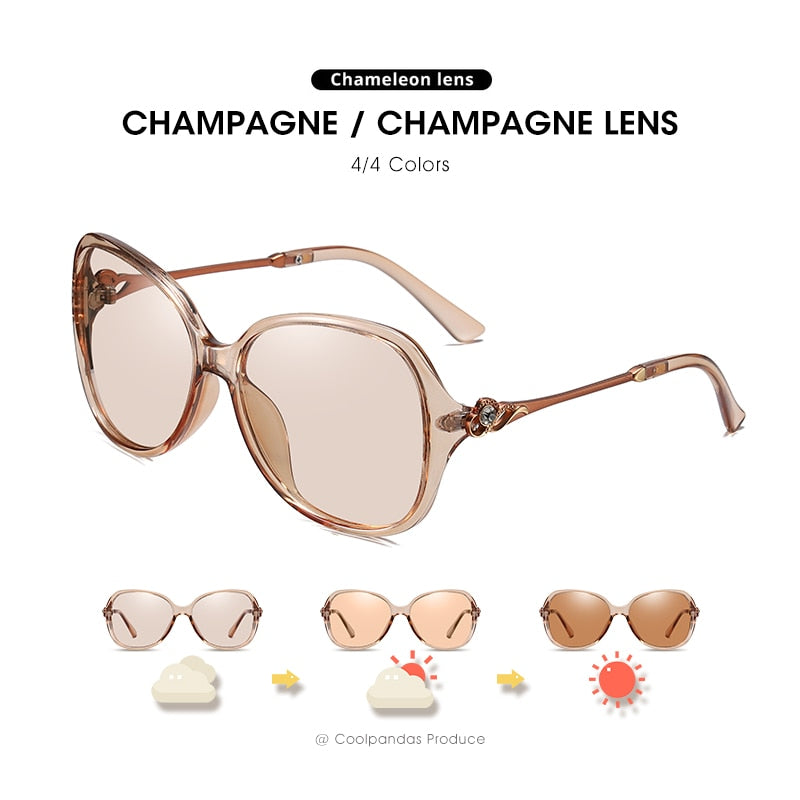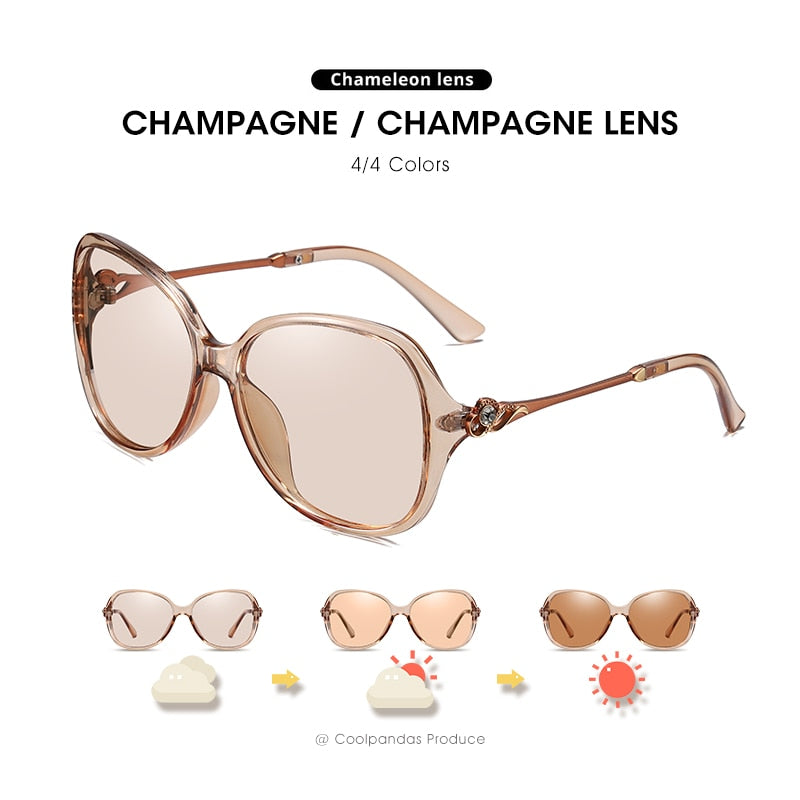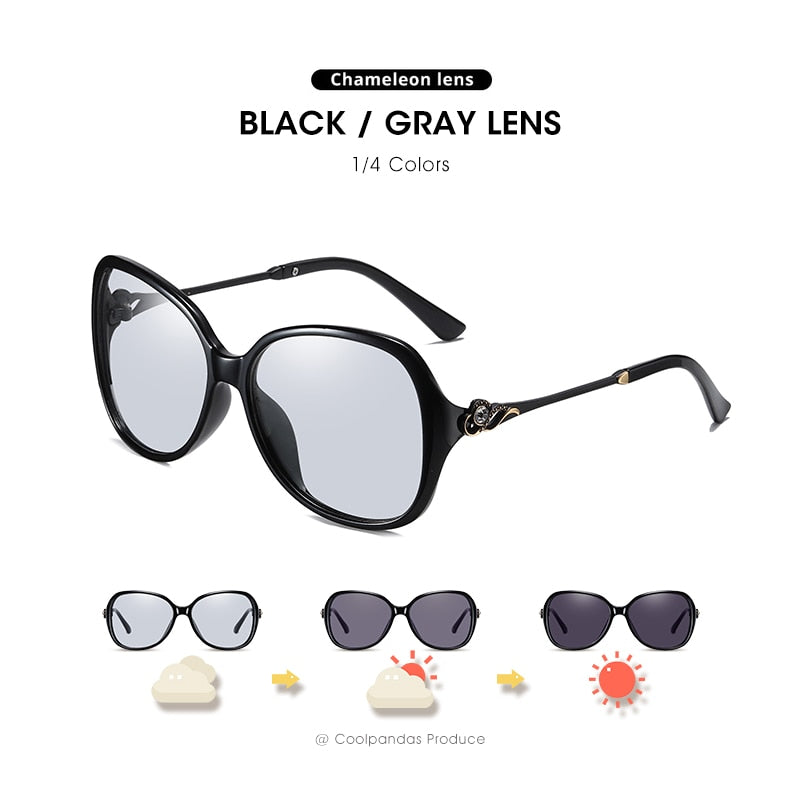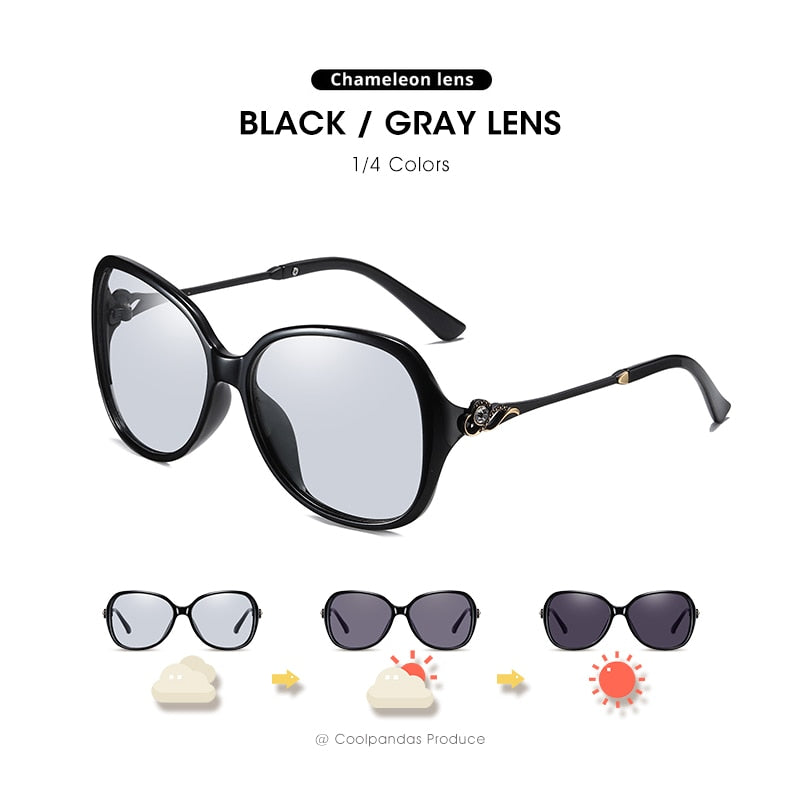 Delivery 10/10-very fast, track tracked Packing 11/10-carton box, branded box, tight ochezhnik, lenses and arches in polythene, plus two napkins Look amazing too
Delivery is very fast, the quality is at altitude, I liked everything very much, thank you!!!
Beautiful glasses nice design wel made compleet chapoo seller