Regular price
49.99
Sale price
33.99
Unit price
per
Sale
Sold out
471 visitors currently looking at this product
It's been recommended by 8.89K people on Facebook, Twitter and Instagram
Only 376 items left in stock
Free Worldwide Shipping

We offer free worldwide tracked shipping for any order!
Money Back Guarantee

If you're not 100% satisfied within the first 30 days, just send it back to us and we'll give you a full refund.
Shipping Information

We make every effort to process and ship your order within 1-2 business days.

Delivery times may vary depending on your location, but most orders will arrive within 7-14 business days after processing
Unleash the Power of Aqua: Experience Thrilling Flight with AquaJet Explorers!
Introducing the AquaJet Explorers Water Rocket Toy - Where Science and Fun Take Flight!
Get ready for an out-of-this-world outdoor adventure with our AquaJet Explorers Water Rocket Toy! This innovative and exhilarating toy harnesses the power of water pressure to propel your rockets into the sky, guaranteeing endless hours of excitement for kids and adults alike. Watch as your rockets soar high, leaving behind a trail of wonder and awe!
Why You Should Get This for Your Kids

🔥 Powered by Water Pressure: Say goodbye to traditional rocket fuels and dangerous chemicals. The AquaJet Explorers Water Rocket Toy uses only water to create the thrust needed for liftoff. Simply fill the rocket's launch pad with water, connect the air pump, and prepare for launch! The pressure builds up inside the rocket, and when released, it propels the rocket skyward in a magnificent display of power and science.
🔥 Safety First: Your family's safety is our top priority. The AquaJet Explorers Water Rocket Toy is designed with non-toxic materials and is free from harmful chemicals. The rockets are lightweight and built to withstand multiple launches, ensuring safe play for all ages.
🔥 Easy Setup and Launch: Setting up the AquaJet Explorers Water Rocket Toy is a breeze. The kit includes everything you need, from the launch pad and air pump to the rockets themselves. No batteries or complicated assembly required – simply follow the instructions, and you'll be launching rockets in no time!
🔥 STEM Learning Made Fun: Who said learning can't be exciting? The AquaJet Explorers Water Rocket Toy introduces kids to basic principles of physics, aerodynamics, and the power of water pressure. As they experiment with different launch angles and water levels, they'll be learning valuable scientific concepts in a hands-on and entertaining way.
🔥 Customizable Rockets: Unleash your creativity by customizing your rockets! The set comes with stickers and markers, allowing you to design and decorate your rockets before launching them into the sky. Personalize each rocket and give it a unique identity as it soars through the atmosphere.
🔥 Perfect for Outdoor Play: Say goodbye to screen time and encourage outdoor play with the AquaJet Explorers Water Rocket Toy. Whether it's a backyard, park, or open field, the rockets can reach impressive heights, thrilling everyone around with their spectacular flights.
Bring the AquaJet Explorers Water Rocket Toy to your backyard and let the young scientists and adventurers in your life experience the joy of launching rockets using the power of water. Watch their eyes light up as they witness the magic of physics and the thrill of exploration. Get ready for unforgettable family moments and create memories that will last a lifetime with this exciting and educational toy!
Caution: Adult supervision is recommended during use. Keep a safe distance from the launch area and follow all safety guidelines provided in the instruction manual. Happy launching!

Important Notice:
Level Surface Required: To ensure optimal performance, please use the AquaJet Explorers Water Rocket Toy on a level surface. This will allow for a safe and stable launch experience, maximizing the fun for everyone involved.
Hose Not Included: Please note that the AquaJet Explorers Water Rocket Toy does not come with a hose. You have the flexibility to customize the water source according to your specific environment. Attach a compatible hose or water supply of your choice for an exciting rocket launch adventure.
Specifications:
Material: ABS, EVA

Size: 28.5 x 18cm
Packing Size: 14.8 x 14.8 x 29cm
Packing Weight: 400g
Package Includes:

Rocket x 1
Base Interface x 1
Faucet Interface x 1
View full details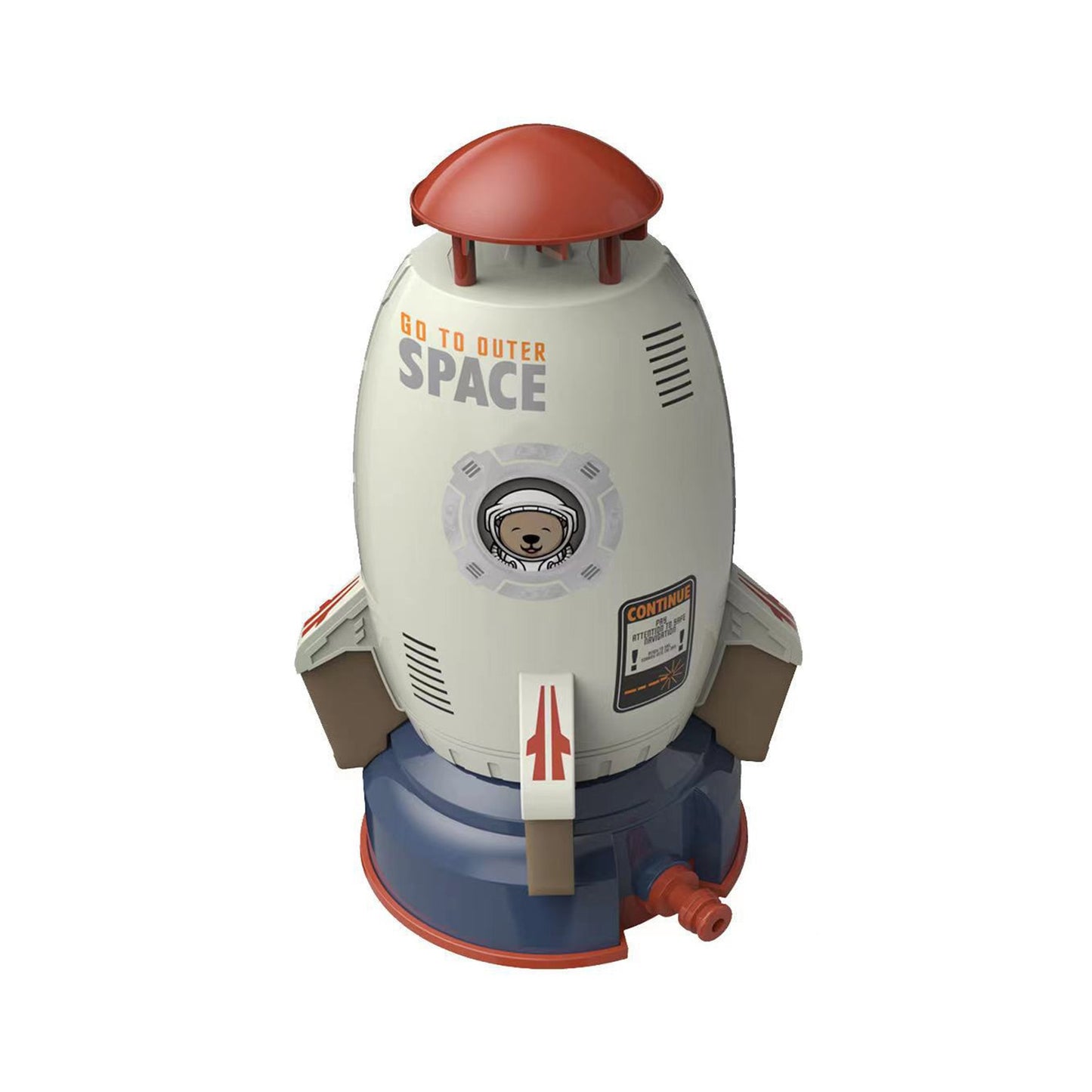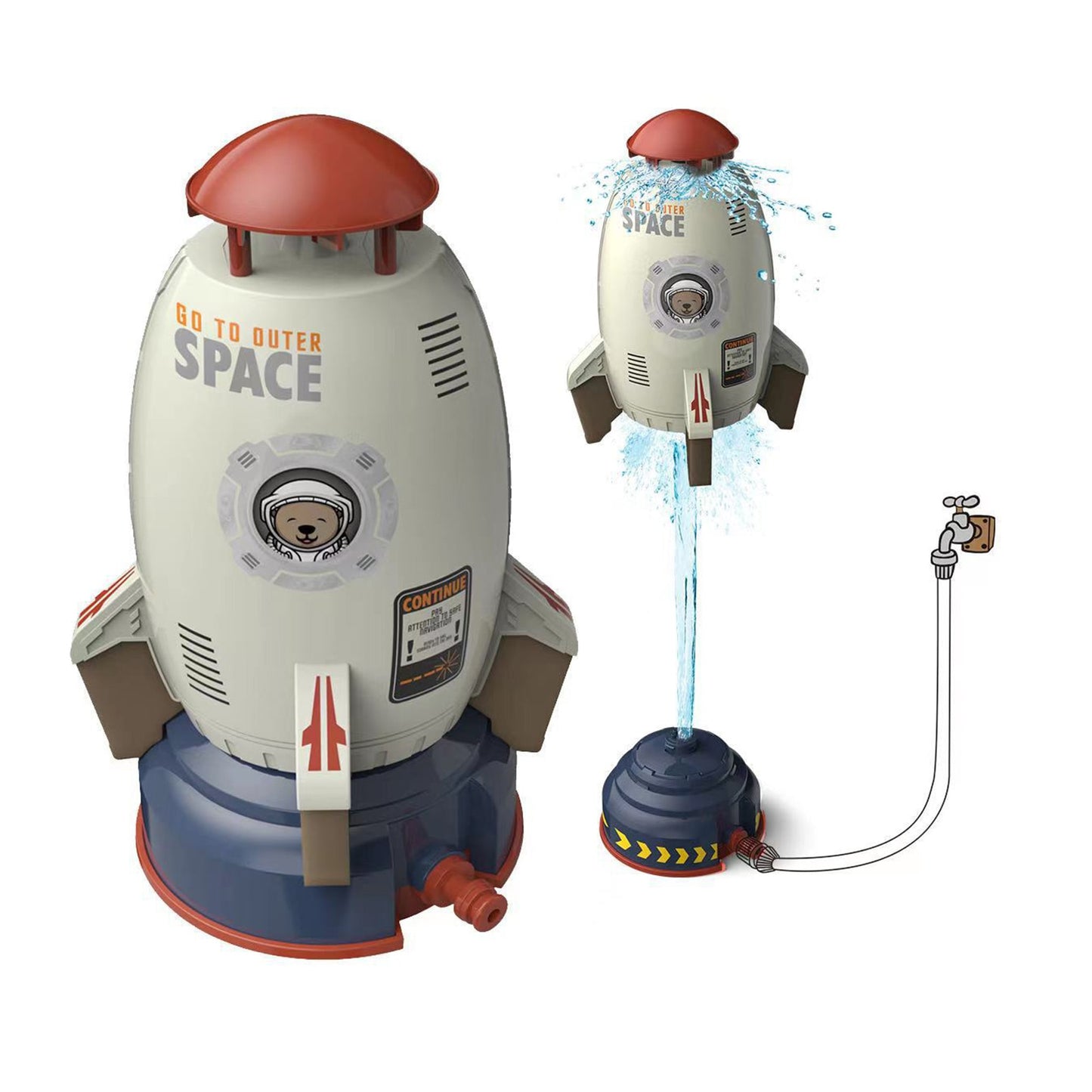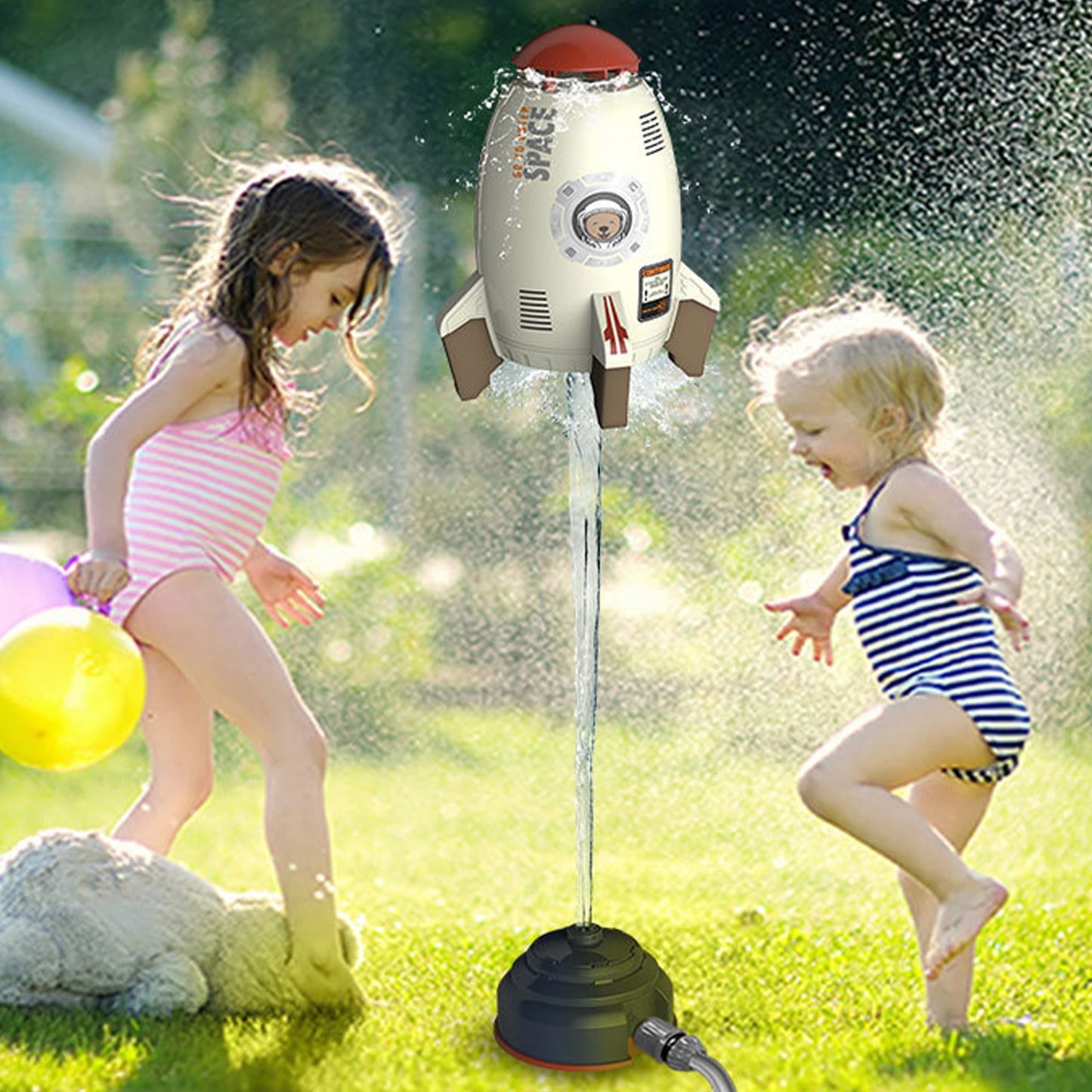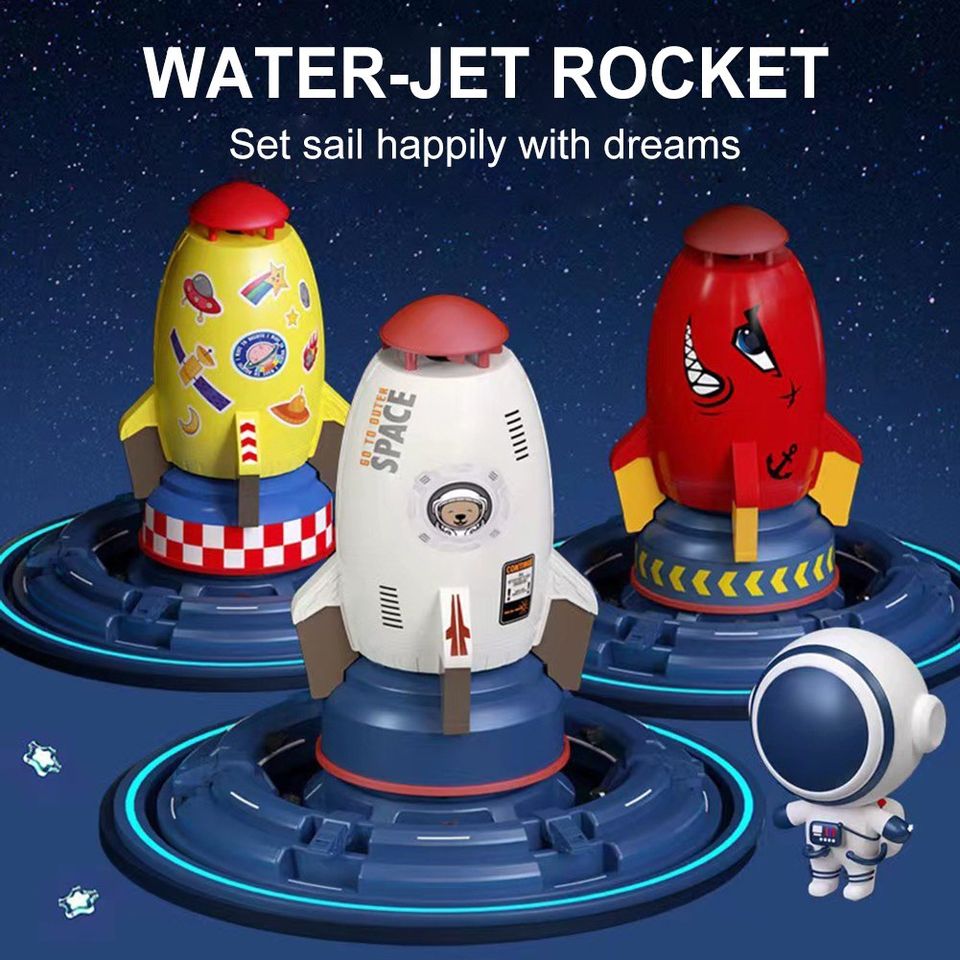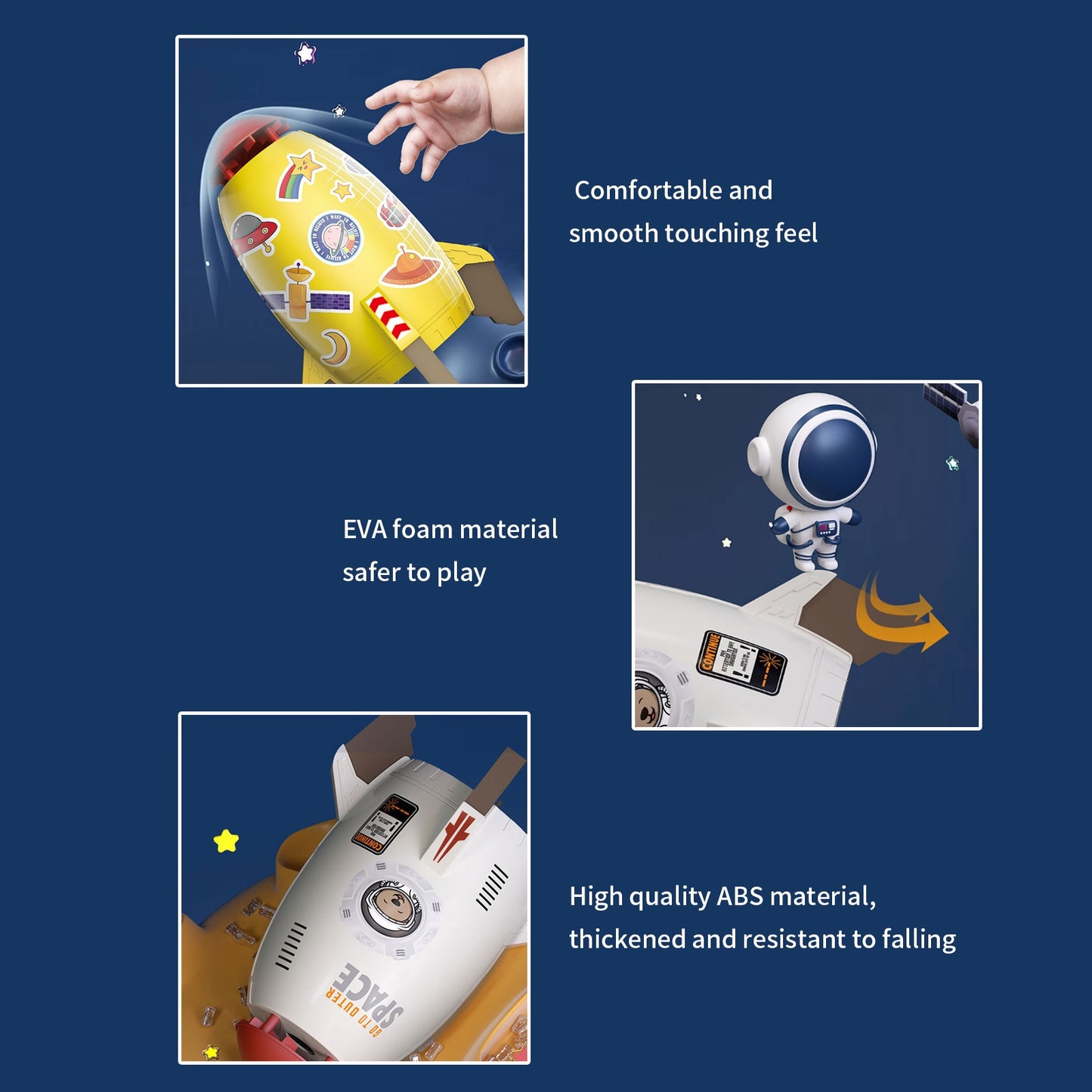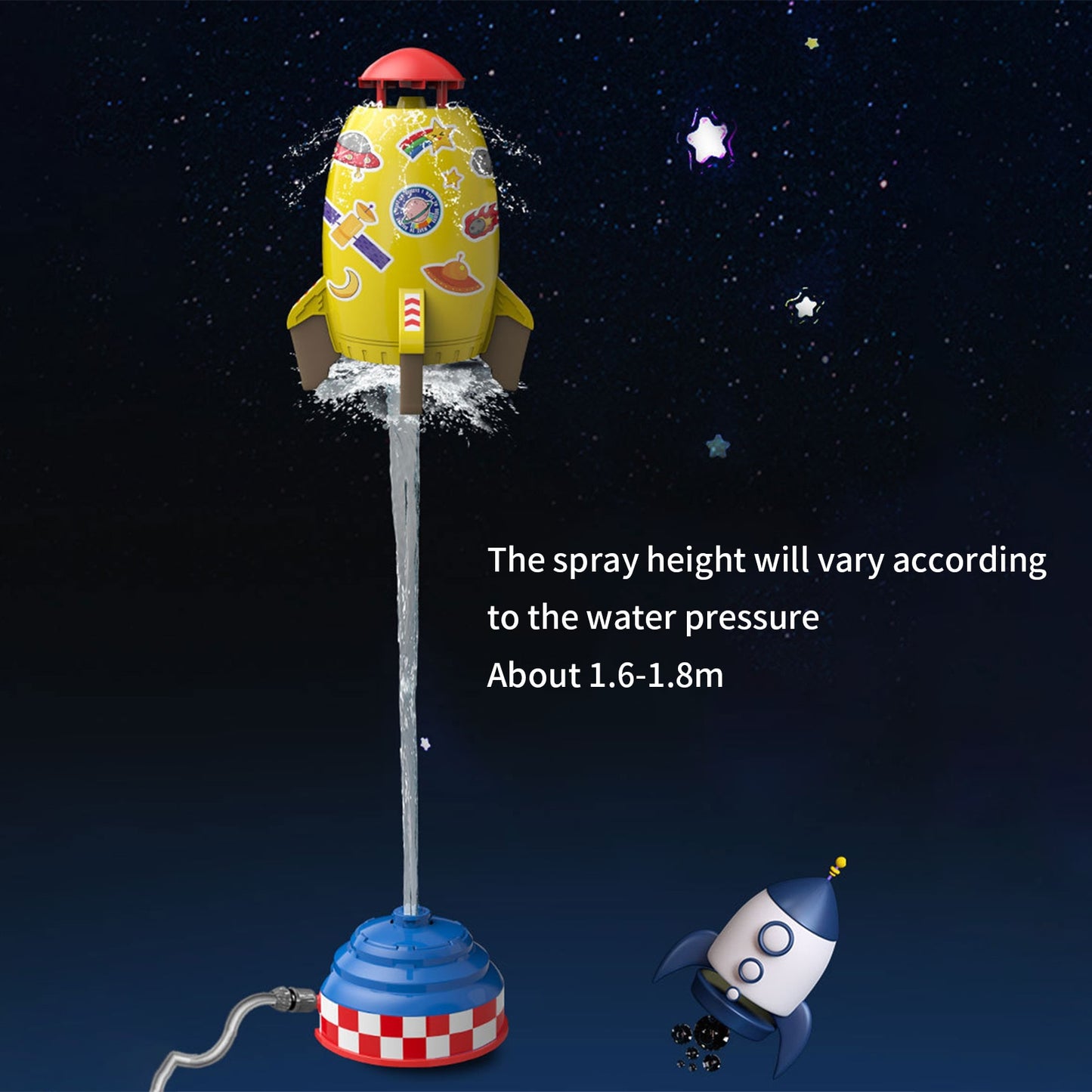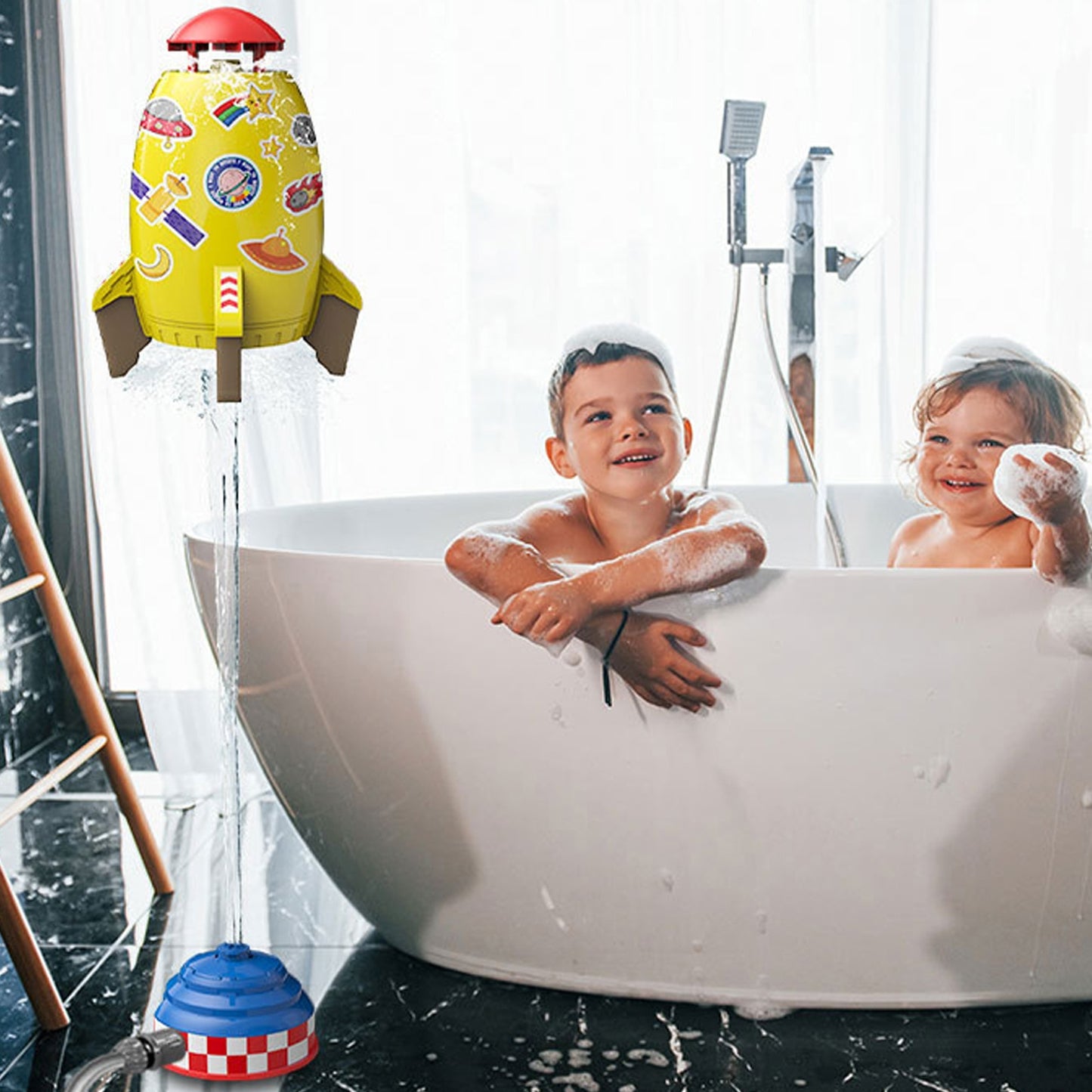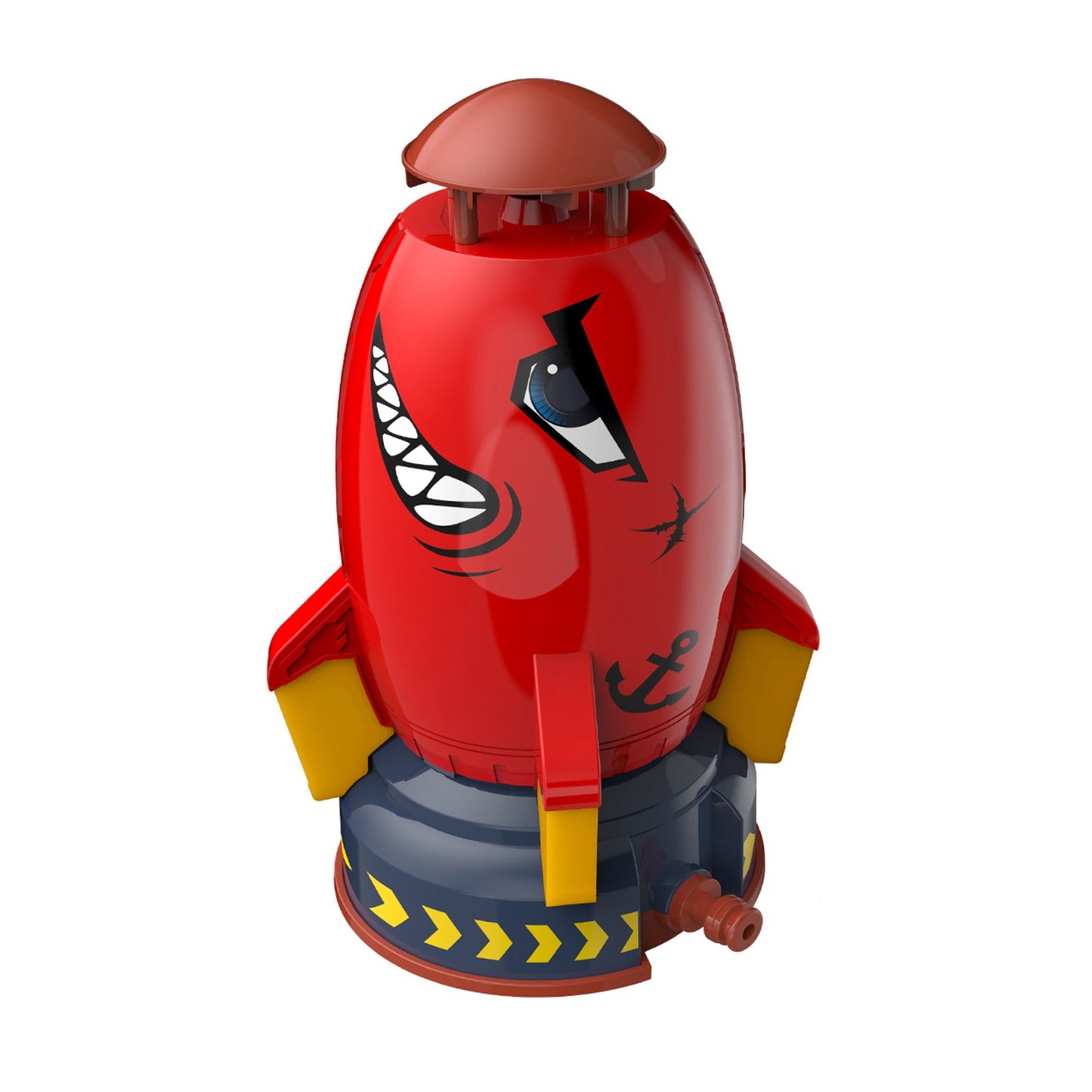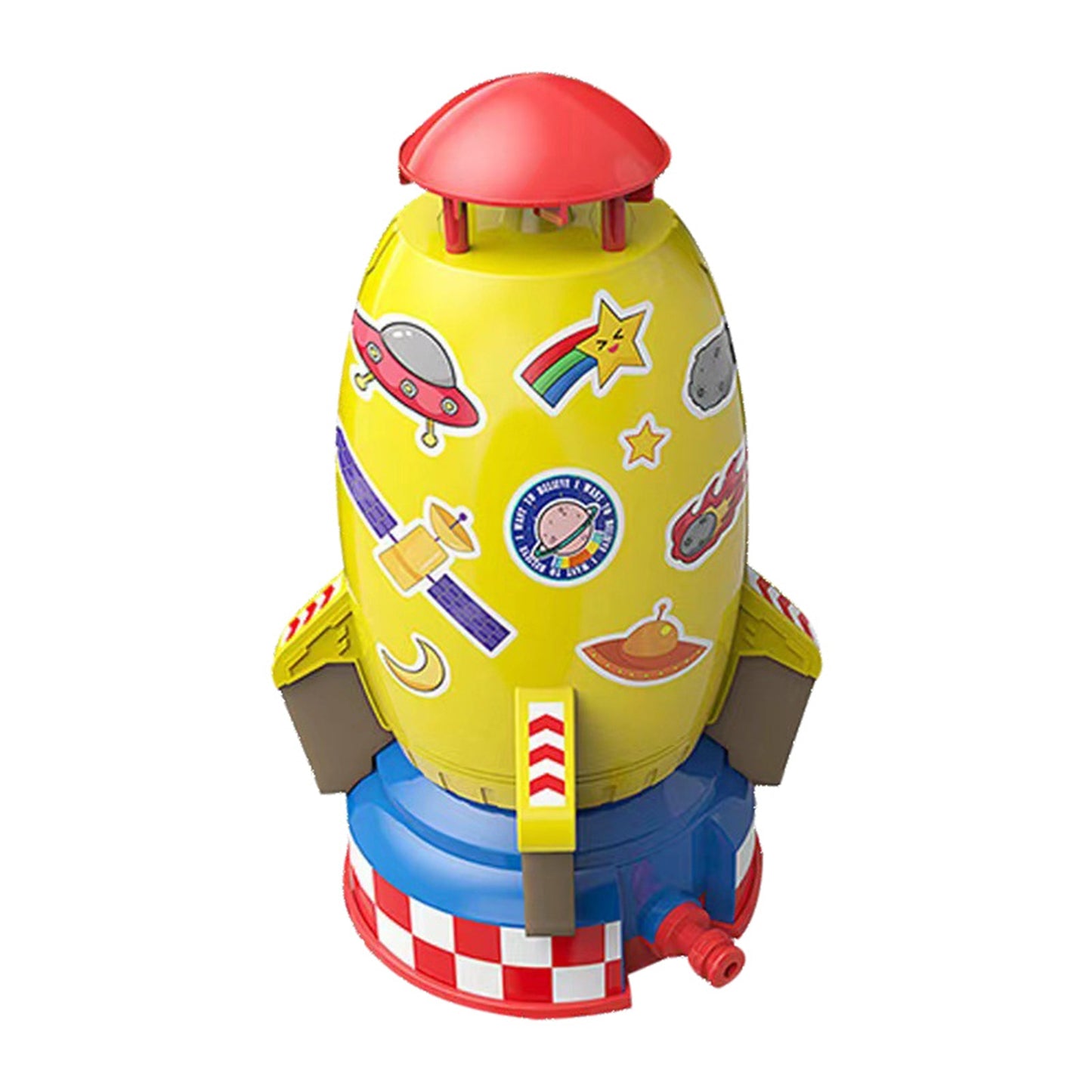 Box was damaged, but the product its funny for kids. And dogs 😂
Item looks good but it's received night time, tomorrow i will check it. Thanks for the fast shipping
Delivered quickly! Fun Toys
Great fun! Ordered again to give away!