Regular price
79.90
Sale price
39.95
Unit price
per
Sale
Sold out
444 visitors currently looking at this product
It's been recommended by 8.89K people on Facebook, Twitter and Instagram
Only 376 items left in stock
Free Worldwide Shipping

We offer free worldwide tracked shipping for any order!
Money Back Guarantee

If you're not 100% satisfied within the first 30 days, just send it back to us and we'll give you a full refund.
Shipping Information

We make every effort to process and ship your order within 1-2 business days.

Delivery times may vary depending on your location, but most orders will arrive within 7-14 business days after processing
A Polarized Sunglasses Protect Your Eyes From Dangerous UV
Outdoor activities, driving, and fishing under the sun can be challenging, but if done correctly, you will be rewarded with fun. A sun hat will protect you and keep you cool in the hot sun, but it does not improve your vision. That is why many people all over the world wear these Photochromic Polarized Sunglasses.

Intelligent Color Change
Our Photochromic Polarized Sunglasses have an Ultra-photochromic coating that transitions to become dark when it gets light outside and translucent when it gets dark. As a result, you can wear it all day without having to return to your usual glasses in the evening or when it becomes gloomy.
No more UV Damage
Our glasses feature UV400 polarized protective lenses that shield your eyes from the sun's dangerous UVA, UVB, and UVC rays. This not only improves the vision, but it also prevents distorted vision, eye pressure, and possible eye injury.
As a result, you can pursue your interests in a variety of hobbies without fear.
Perfect for Any Weather or Light Condition
These glasses make you see things clearly and easier by protecting your eyes from the harsh light of the sun. So you don't have to focus on intuition or guesswork, but just on simply seeing anything in front of you.
See The Difference
Stylish, Comfortable, and Durable
The Photochromic Polarized Sunglasses have a sleek frameless look and a comfortable nose pad that rests light and securely on the face. The frame is highly robust and has a premium metallic finish thanks to ingredients such as Kynetium™, Grilamid®, and Magnesium.
These sunglasses, which come in 5 different colored lens types, are chic, unisex, and go well with all of your outfits.
Why This Sunglasses is for you
Men's Photochromic Polarized Sunglasses Features:
Lightweight Al-Mg Alloy Metal frame.
Adjustable temple, nose pad, and flexible arm for maximum comfort.

UV 400 Protection: The sunglasses block all three ranges of ultraviolet radiation: UVA, UVB, and UVC rays.
Photochromic Polarized lenses: The lenses eliminate 99% of irritating reflections and glare caused by light reflected from surfaces such as water, road, sand, or snow.
The photochromic lenses are dark in bright sunlight, but clear in low ambient light conditions.
Package Includes:
1 x Sunglasses
1 x Glasses bag
1 x Glasses cloth
1 x Polarized test card
1 x Multi-functional mini screwdriver
Special offer: Add 2 pairs to the cart to enjoy buy one get one free. We will not add one pair to your order if you only checked out with one pair.
What is polarized lenses?
Polarized lenses block the horizontal light waves reflected from reflective objects such as glass, car paint, water and snow, and only allow vertical light to pass through. They protect your eyes from harmful reflection rays of sunlight, water glare and snow blindness.
Polarized lenses reduce the glare of bright outdoor lights and help you see clearer in a variety of environments: at work or when driving, for example. By using a polarized lenses, you can see what's swimming under the water's surface reflection, especially a big advantage for fishing.
In addition to filtering out annoying glares that can hamper vision during eye strain-causing tasks like reading outside on a sunny day, polarized lens will also eliminate reflections which would otherwise decrease clarity in certain settings such as when you're trying to read an LCD screen while wearing sunglasses indoors or watching TV with window blinds behind it.
Why you need a polarized sunglasses?
Driving - Reduces the glare of reflection from buildings and vehicles, so you can concentrate on the road condition and protect yourself and your loved one in the car.
Fishing - See much clear under the water, and see the fish, so you can catch a big fish without wasting time to guess.
Running - Reduces the reflection on the path, so you can reduce the stress on the eyes and concentrate on breathing.
Cycling - Good cover your eyes from the wind blowing, so your eyes will not dry while racing.
Other outdoor activities - Wear it in a sunny day for any activity to protect your eyes.
Specification:
View full details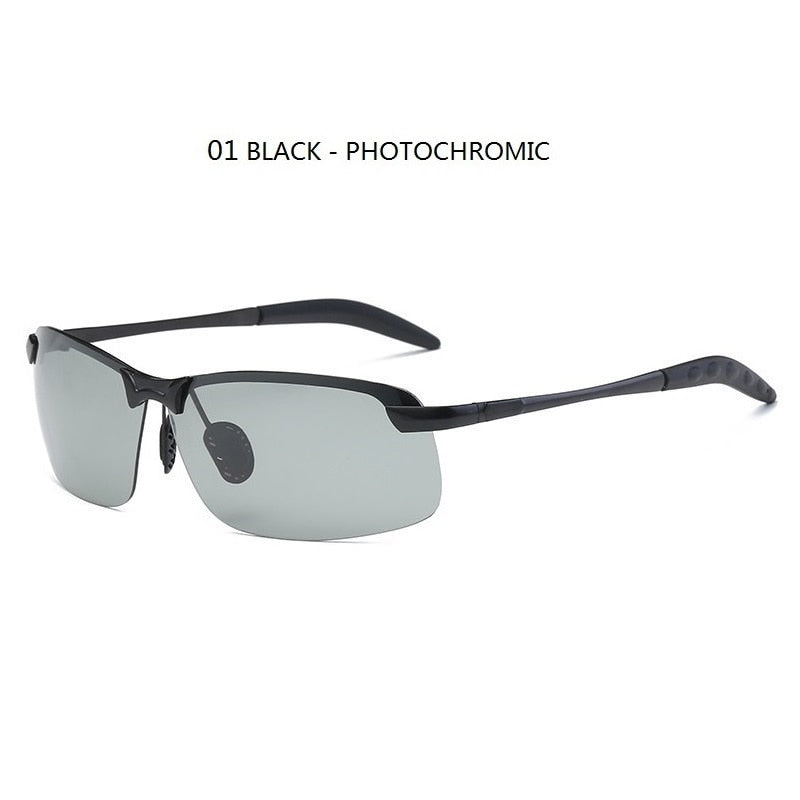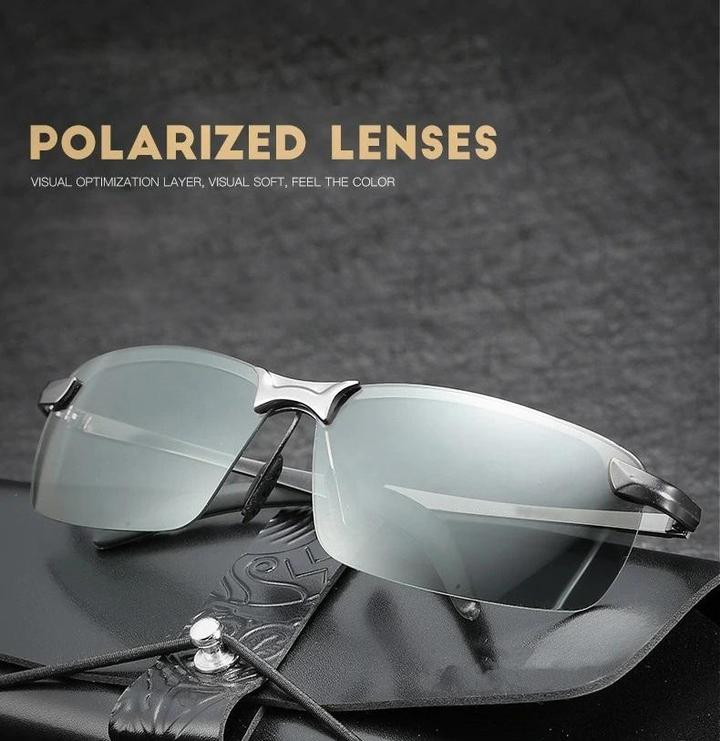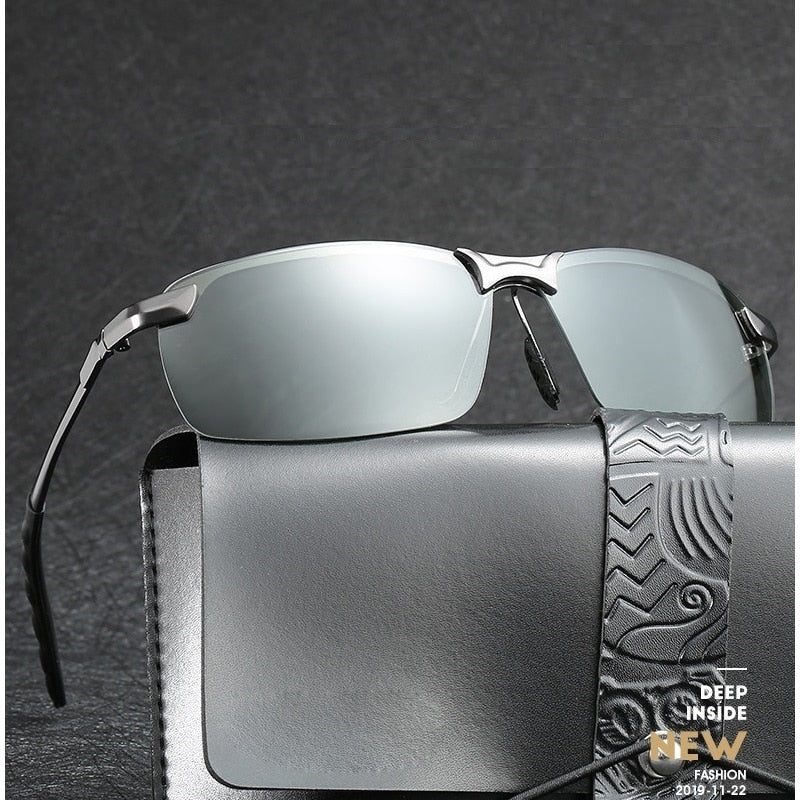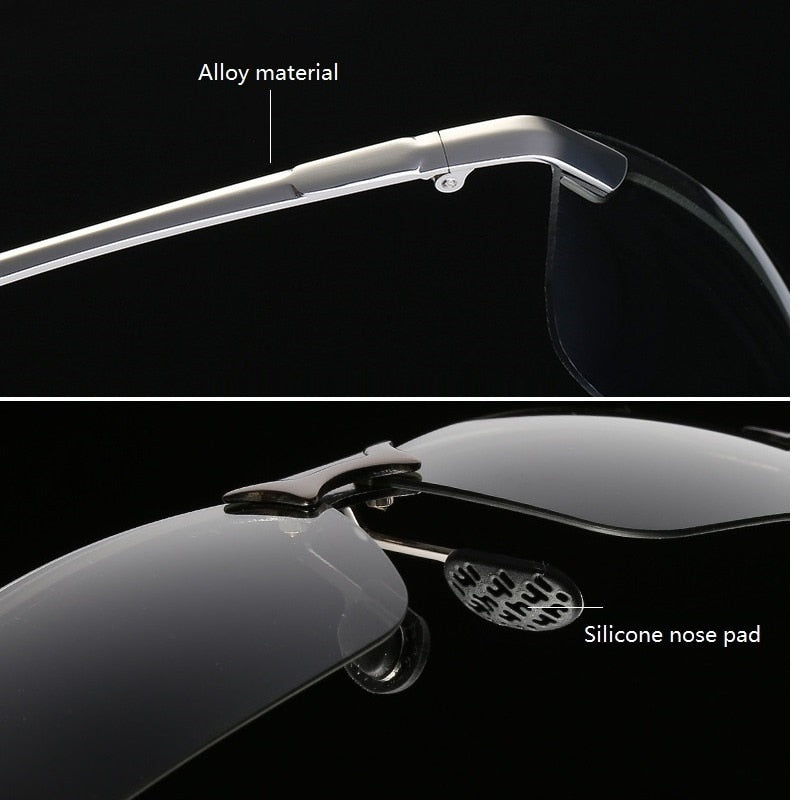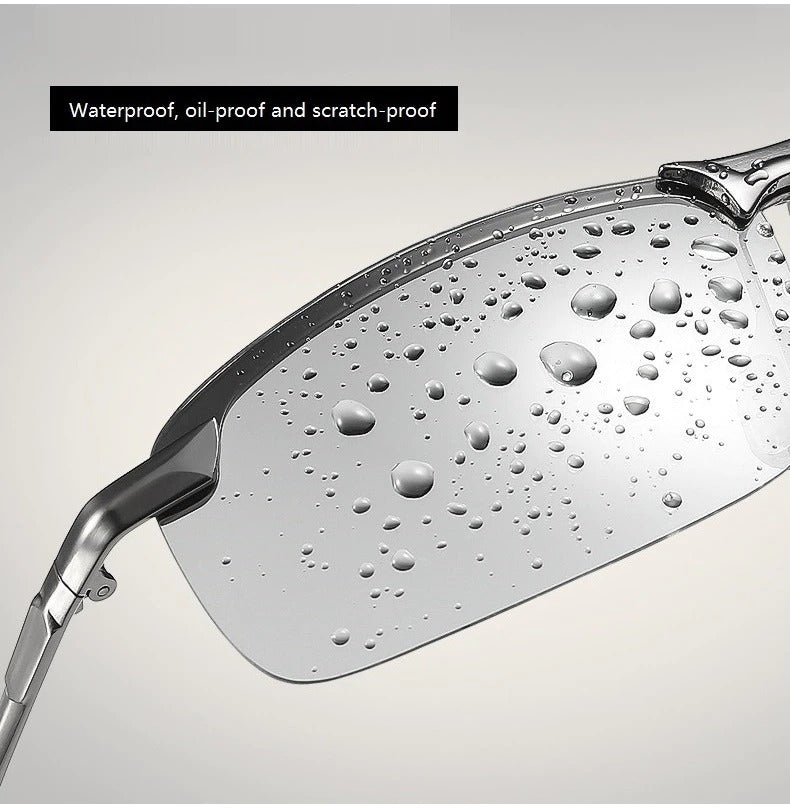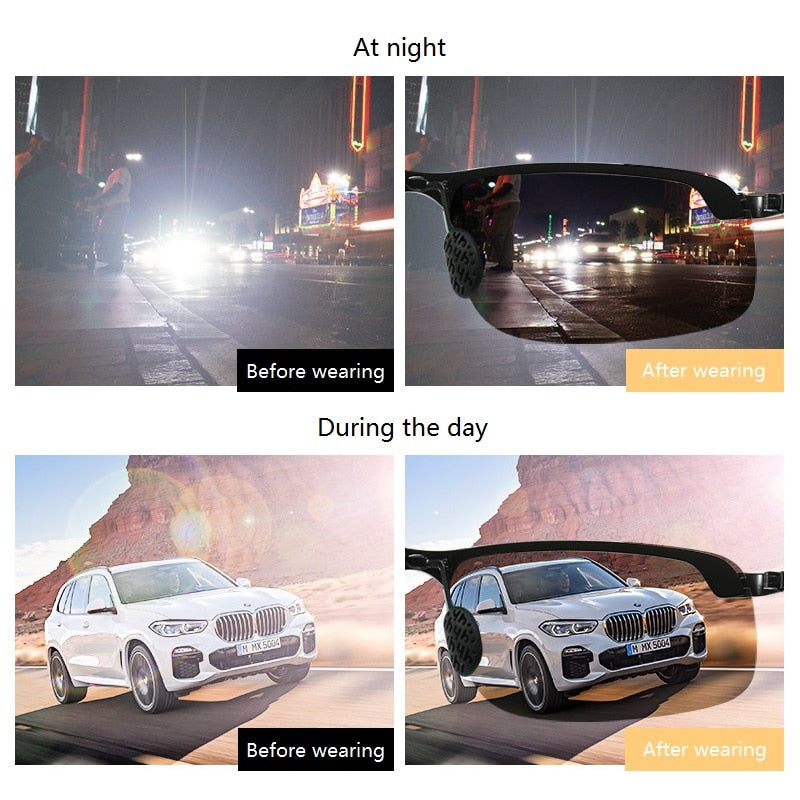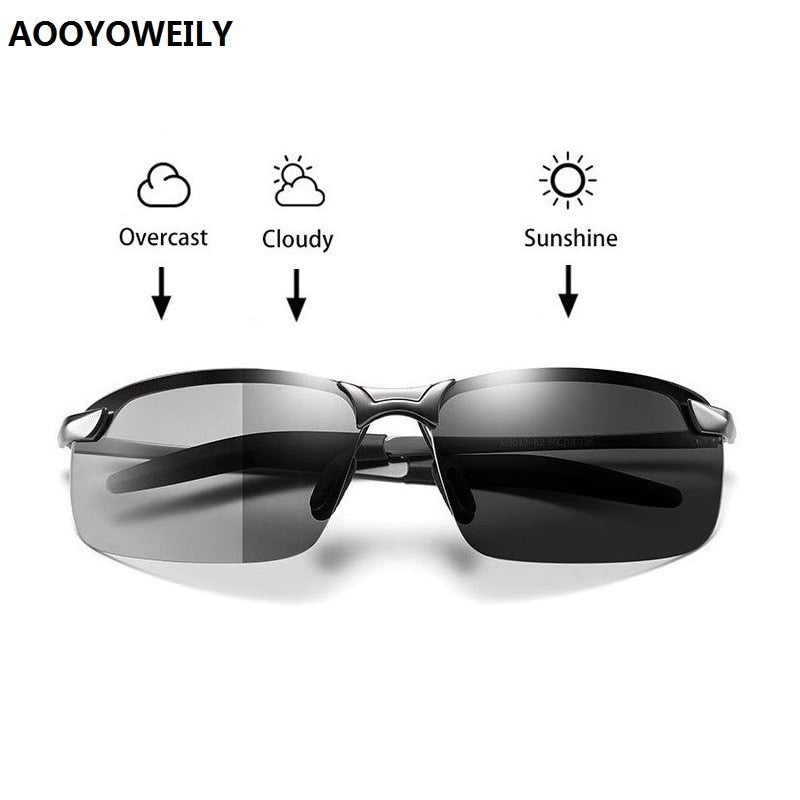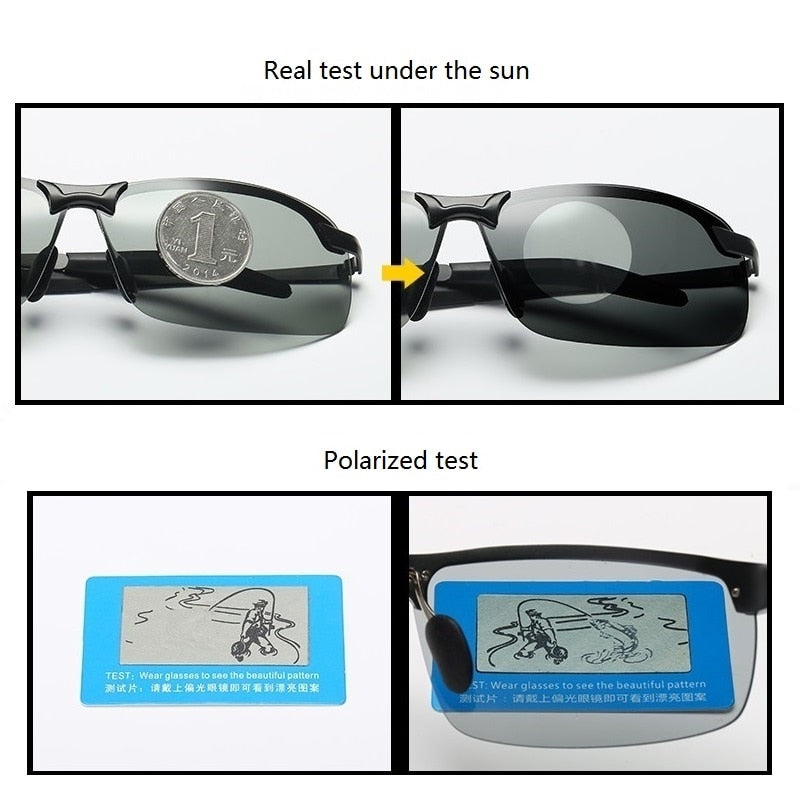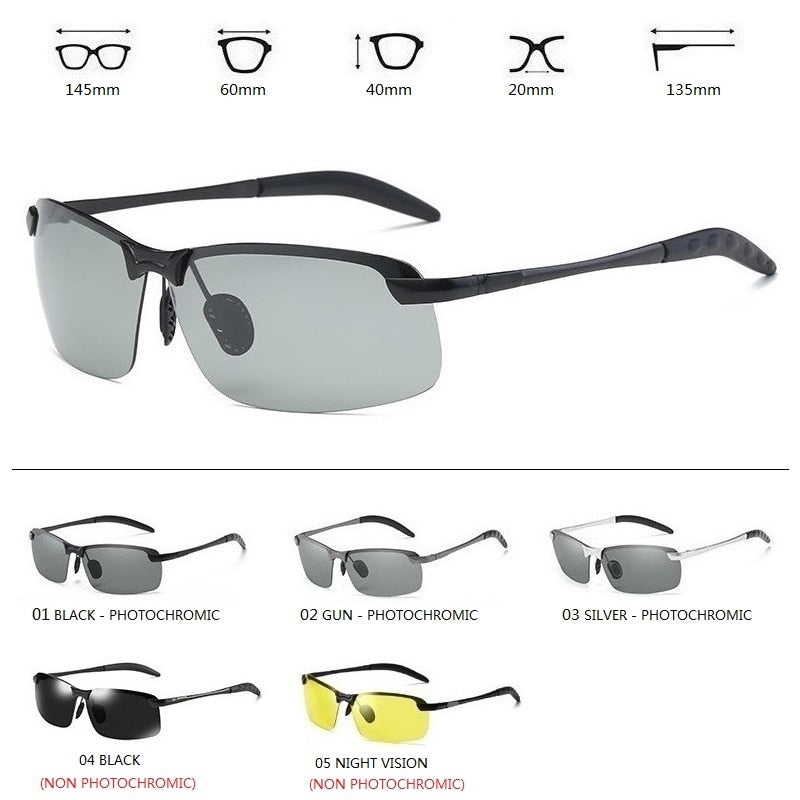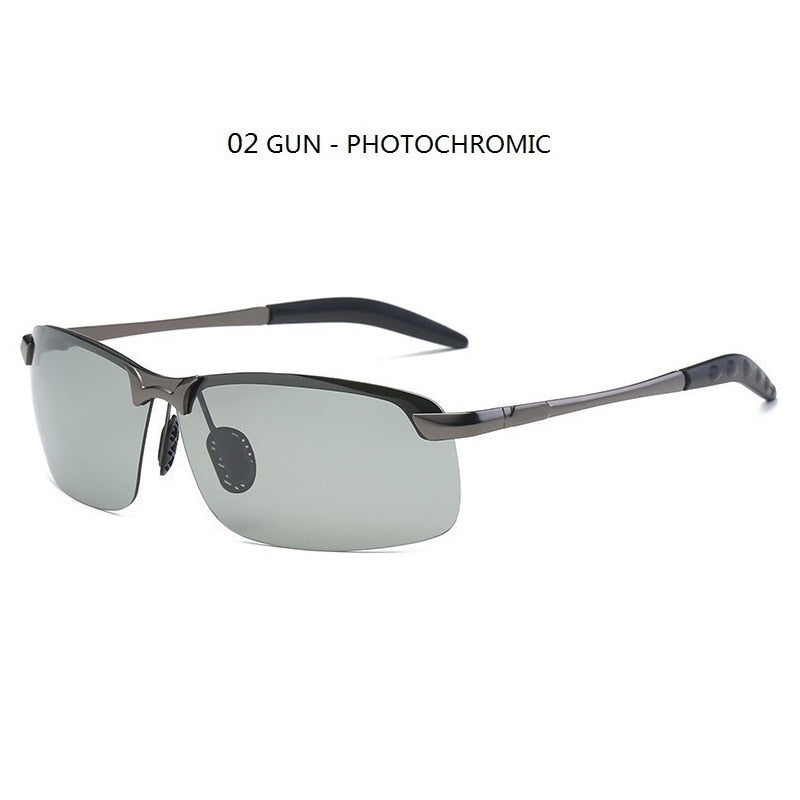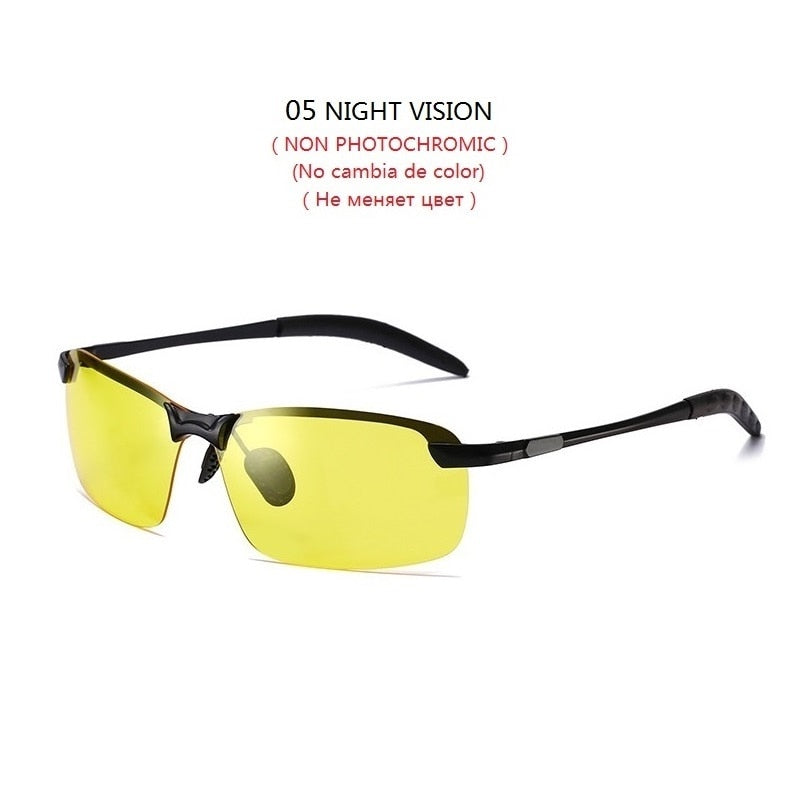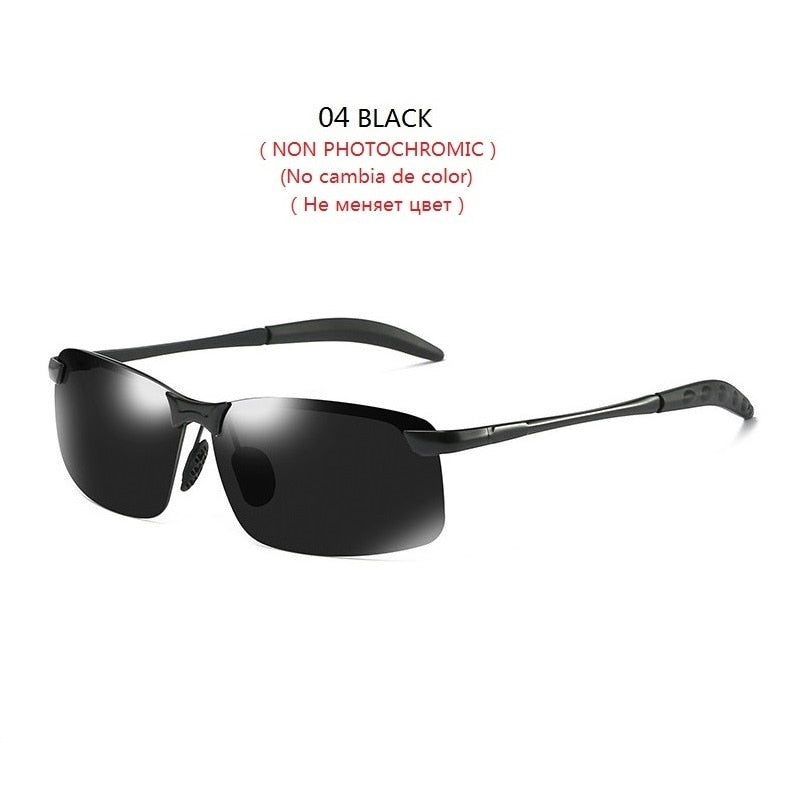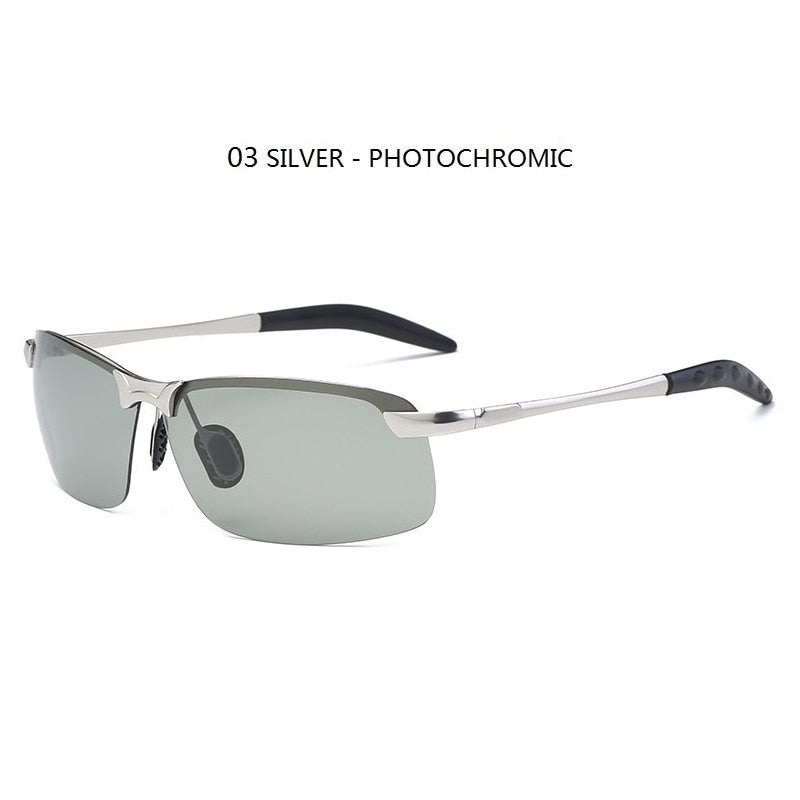 Polarised sunglasses
Will be using them on a major fishing trip mid February for a week.
Tried them on they seem really good.
After coming back from fishing trip on 21st February can give a proper assessment. All round trip 3000 kms on some of the harshest terrain in South Australia, fishing the Great Australian Bight/Southern Ocean.
Am looking forward to seeing gutters and schools of fish with the help of the glasses,
The sunglasses look pretty good, I hope to have it soon.
Stylish with quality
The glasses look stylish as well as a high quality lens. The after sales service from Sallye Shop was excellent too considering I made a mistake on my delivery address.
Photochromic Polarized Sunglasses
Very satisfied with the product hit expectation recommend